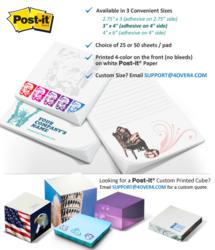 Telecom companies do an amazingly large amount of printing annually – any opportunity to save costs significantly on bulk printing of corporate materials while still maintaining the quality of the printed materials is always welcomed
Astoria, NY (PRWEB) May 04, 2012
4OVER4.COM, a leading provider of digital and offset printing services including flyer printing, banner printing, booklet printing and other custom printing applications has announced a special corporate printing offer for telecom companies. The offer will allow telecom companies to access reduced pricing on bulk printing of corporate materials such as envelopes, letterheads, business cards, brochures, manuals, catalogs, newsletters, PR items, advertising materials and more, as well as benefit from fast turnarounds and professional service.
Telecom companies typically run on a medium to large scale, and tend to grow astronomically with new subscribers coming in the thousands and millions with each successful marketing campaign. To reach new, existing and potential subscribers, Telecom companies typically have a need to produce advertising and marketing materials on a very large scale and usually with very tight deadlines. This tends to increase the cost of marketing campaigns significantly, leading to operating losses when ROI after such campaigns is slow or ultimately below what is projected - a scenario which any business tries to avoid.
With the 4OVER4 offer of special discounts on bulk printing of corporate materials such as business cards, letterheads, envelopes, product brochures, full technical manuals, shopping catalogs, newsletters, PR gifts (notepads, post-its, magnets, etc.), product advertising (posters, flyers, large-format, vinyl banners, etc.), and more, telecom companies can cut costs significantly while also enjoying the benefits of fast turnarounds, quality printing options and professional service.
"Telecom companies do an amazingly large amount of printing annually – any opportunity to save costs significantly on bulk printing of corporate materials while still maintaining the quality of the printed materials will no doubt be welcome, and this is what we at 4OVER4.COM are offering telecom companies with our special discounts," says 4OVER4.COM Principal Taso Panagiotopoulos.
For more information about the 4OVER4 corporate printing offer for telecom companies or for general inquiries, please email support(at)4over4(dot)com or call the 4OVER4.COM customer care line on 1-718-932-2700.
About 4OVER4.COM
Online printing company 4OVER4.COM, an NYC printing firm, is a green printing company that serves tens of thousands of clients nationally and whose printing New York facility began operations in 1999.4OVER4.COM provides unmatched technical and customer support and instant online pricing and ordering for full color printing services since 1999, 4OVER4.COM has offered free expert file review and free online proofs without any obligation to purchase. As a green printing company, we are strongly oriented towards sustainable environmental renewal, and we are happy to lead the way with environmentally and socially responsible printing practices and projects among national as well as New York Printers.