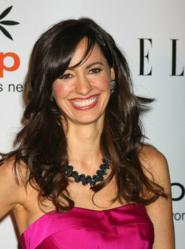 Seattle, WA (PRWEB) May 03, 2012
Local designer emilie SLOAN will host television celebrity Charlene Amoia at the company's Spring rollout of its new handbag line. Ms. Amoia has appeared in a variety of television roles from "How I Met Your Mother" to "Glee," and more recently on the big screen in "American Reunion." She has been a fan of the fast-growing emilie SLOAN brand since its debut in 2009. The event will be hosted at Curtsy Bella, 2920 NE Blakely, in Seattle this Saturday, May 5 from 6:30 to 8:30 pm.
You may not recognize Charlene Amoia's name, but you've no doubt seen her before. She's been a nurse on "Glee," a doctor on "House M.D." and had the recurring role of Wendy the Waitress on "How I Met Your Mother." She's also had guest appearances on "The Finder," "NCIS: Los Angeles" and "iCarly." And more recently, you may have seen her as Kevin's (Thomas Ian Nicholas) wife Ellie in "American Reunion."
ABOUT EMILIE SLOAN
Each season, emilie SLOAN ushers in a fun mix of instant classics. Clean lines, vibrant color, quality and, of course, non-toxic rainproof fabric are the calling cards of the emilie SLOAN brand. Spring 2012 is all that and more, offering premium leather trim, a shift to canvas fabric, and a plated logo. There are also several new handbag styles with a twist on many of the emilie SLOAN Signature bags.
emilie SLOAN founder and CEO Lisa Murphy started designing her vibrant rainproof totes to cope with the constant Seattle rain in 2008. After numerous compliments and selling out quickly at a local boutique, which had a waiting list from instant fans of the new brand, the life-long seamstress started emilie SLOAN, naming the company after her two daughters. Today, emilie SLOAN is sold in more than 1,000 independent boutiques and stores across the United States and has been a favorite among Hollywood celebrities, including a fortuitous product placement on the "Real Housewives of Beverly Hills" when Taylor misplaced her favorite emilie SLOAN cosmetics bag and a frantic search ensued.
Retail prices for emilie SLOAN bags range from $20 to $175 USD and the complete Spring collection can be viewed at: http://www.emiliesloan.com.