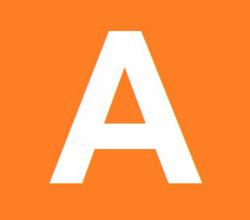 Discover what's hot and popular around the web by checking Alltopics.com everyday!
(PRWEB) May 04, 2012
Alltopics.com/entertainment, like the other terrific news sections on the website, has articles and new releases taken from all over the web and all over the world. Every news item is thoroughly selected and rated by popularity. The website takes articles and popular blogs from such social networks as Facebook, Twitter and GooglePlus, and puts the entertainment-oriented ones out there for its readers to get easy and free access. It's all in one location, one click of the mouse.
The Entertainment section contains the most popular and interesting news items. Users can discover the hottest links and 'like' the most interesting articles. It sums up to the fact that it is the users who create the content of the website by voting for the news items they enjoy. When readers browse Alltopics for movie news, they're amazed at what they may find: If one wants to see the new Promrtheus or Dark Knight Rising trailer, it's avaliable on Alltopics. If someone wonders what Justin Bieber is up to, Alltopics has the news.
While examining Alltopics.com/entertainment, the reader will be bowled over by the abundance of Entertainment news. Who are the most well-paid celebrities? Why is Tyler Perry unhappy with his new project? What is Adele up to? And why is everyone so crazy about the Jonas Brothers now? All the answers are at Alltopics.com/entertainment, the number one news source that's constantly updated, constantly changing and is always free.
Alltopics.com/entertainment gives an insider's look into the most popular and highest rated media pieces out there. Such topics as music, movies, tv, celebrities and many more are all avaliable under the Entertainment section. And they're going to be popular articles, rated and liked by thousands, before anyone else sets eyes on them—that's guaranteed. When it comes to Entertainment, Alltopics.com covers all the great hits.
Alltopics.com is a composite news and information website that offers the best news in Entertainment, all garnered from the newest and most popular postings on Facebook, Twitter, and GooglePlus. Alltopics.com has media coverage and complete article listings that no one can afford to be without before experiencing the world of Entertainment. The new design of the website and fascinating Entertainment scoops make Alltopics.com the no.1 stop in the search for best news.
# # #