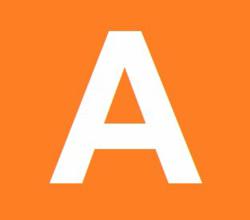 Follow the news and explore fascinating topics with Alltopics.com.
(PRWEB) May 04, 2012
Alltopics.com/health-fitness is now offering the newest and most resourced information on Health and Fitness for every consumer. The topics are easy to access and contain only relevant information. Health and Fitness articles are easy to access on Alltopics search; the reader will get a plethora of all the current news stories, scoops, video tutorials and articles about exercise, healthy snacks, new establishments in the world of Health and Fitness; in fact, everything any amateur or professional Health fanatic could ever need to know about the topic, all in one site, all easily available and ready to enjoy.
It's all in one convenient, central location, accessed at once from many Internet sources. Alltopics.com gets its Health and Fitness knowledge from every article out there on the web, including the ones on social engines such as Facebook, GooglePlus and Twitter. No one else but Alltopics.com rates every article it finds for popularity and readability. That is how Alltopics.com manages to be the best, latest and most reliable news source on the World Wide Web. And that is why, the Health and Fitness section contains only rated issues which guarantee popularity. All the news is relevant and interesting.
Alltopics.com/health-fitness accumulates news information by accessing thousand of websites daily and ranking the news based on their popularity on Facebook, Twitter and GooglePlus. After a thorough elimination, the most relevant and interesting news is featured in one location letting people discover the best Health and Fitness news. The topics are being constantly updated so if a reader wants to actually follow the news, regular visits are a must.
Alltopics.com/health-fitness contains of the most relevant Health and Fitness stories of the day, as accessed and researched by today's users of the Internet. As people google and bing for the current issues, Alltopics.com/health-fitness compiles the hits and moves the articles to the homepage. The content of the website is always changing as readers move to other topics in the Health and Fitness category. Today's interest may be the affect of zumba dance on fitness, but tomorrow's topic may be the increase in breast cancer statistics.
Alltopics is a composite news information website that offers the newest and most popular news from around the web on all topics. Alltopics.com is arranged by both subject and popularity so that the reader chooses which resources and headlines to investigate. The website is an exquisite source for both knowledge and entertainment. With the new layout and design Alltopics.com is even more interesting than before.
# # #