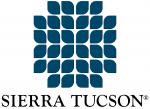 We want people to know that while mental health and substance use conditions are common, they are extremely treatable, and individuals go on to recover and lead full, productive lives
Tucson, AZ (PRWEB) May 03, 2012
In support of Mental Health America's "May is Mental Health Month: Do More for 1 in 4," Sierra Tucson is calling on the community to help the one-in-four American adults who live with a diagnosable, treatable mental health condition and understand how important mental health is to overall health.
"We want people to know that while mental health and substance use conditions are common, they are extremely treatable, and individuals go on to recover and lead full, productive lives," said Stephen Fahey, Executive Director of Sierra Tucson. "Too many people who are living with a mental health condition never seek or receive help due to stigma, lack of information, cost, or lack of healthcare insurance coverage. We want to encourage people to seek help and know that there is hope for a meaningful, enjoyable life."
Sierra Tucson is one of the few treatment centers in the country that offers a comprehensive Mood and Anxiety Program. "We have seen an increase in patients seeking treatment for mood disorders," stated Christi Cessna, Senior Director of Clinical Outreach. In 2011, Sierra Tucson's distinctive program for mood disorders helped 328 patients who suffered from anxiety or panic disorders, depression, bipolar disorder, obsessive-compulsive disorder, or other affective disorders. Sierra Tucson's multidisciplinary staff develops an individualized treatment plan to address each person's specific needs.
"It is important to know," emphasized Ms. Cessna, "that our intake coordinators really listen to each person who calls for information to help find the most appropriate treatment for that individual – wherever that might be."
"Mental health is essential to our overall health and well-being," explained Mr. Fahey. "We know how events and life changes can affect us. It could be a veteran struggling with the invisible wounds of war or someone coping with the stress of caregiving or divorce or losing a loved one. Sometimes people are dealing with depression associated with a chronic disease such as diabetes, cancer, or hypertension. There are tested tools available that can help every person face difficult times and challenges and improve their resiliency."
The passage of the federal mental health parity and addiction equity act expands access to care for many people. That law, which applies to groups of more than 50 employees, doesn't require coverage for mental health and substance use conditions. But if coverage is provided, that coverage must be on a par with coverage for other medical conditions. Higher deductibles, steeper co-pays and other restrictions are no longer allowed for mental health and substance abuse treatment.
Mental Health America (formerly known as the National Mental Health Association) is the country's leading nonprofit dedicated to helping ALL people live mentally healthier lives. Educational information is available on their website about mental health disorders and treatments.
About Sierra Tucson
A premier facility for treating coexisting disorders, Sierra Tucson is known for its holistic, bio-psycho-social-spiritual treatment approach. Individualized treatment plans incorporate 12-Step philosophy, a wide variety of innovative and integrative therapies, a Family Program, and a combination of Western and Eastern Medicine practices. Dually accredited by The Joint Commission, Sierra Tucson employs full-time medical staff as a key part of its multidisciplinary treatment team. Specialized programs include:

Alcohol & Chemical Dependency
Eating Disorders
Mood & Anxiety Disorders
Pain Management
Sexual Addiction/Compulsivity
Trauma Recovery
Complex Assessment & Diagnosis
Progressions, for advanced recovery skills
Located on 160 acres at the foot of the Santa Catalina Mountains near Tucson, Arizona, this exceptional facility offers a beautiful, natural healing environment and the highest level of confidentiality. For more information about Sierra Tucson and its programs, call 800-842-4487.
Sierra Tucson is a member of CRC Health Group, the most comprehensive network of specialized behavioral care services in the nation. CRC offers the largest array of personalized treatment options, allowing individuals, families, and professionals to choose the most appropriate treatment setting for their behavioral, addiction, weight management, and therapeutic education needs. CRC is committed to making its services widely and easily available, while maintaining a passion for delivering advanced treatment. For over two decades, CRC programs have helped individuals and families reclaim and enrich their lives.
# # #