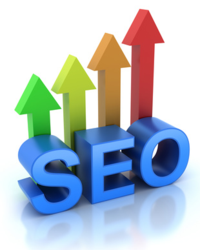 Those who were "Penguinized" are scrambling to recover
Sarasota, FL (PRWEB) May 03, 2012
Those looking for SEO website traffic were shocked earlier this week as many of them lost rankings.
Google announced this week the Penguin update. This update was aimed specifically at websites that fall below the quality guidelines of Google.
Matt Cutts of Google said the update "will decrease rankings for sites that we believe are violating Google's existing quality guidelines. Avoiding keyword stuffing has long been one of these guidelines."
SEO or Search Engine Optimization is the process of obtaining free or organic website traffic by ranking in the top three positions in Google. For years, spammers have taken advantage of the Google algorithm with attempts to "game the system" by keyword stuffing and over-optimizing their sites around one specific keyword.
Another form of web spam that has apparently been affected by the update is spun content. This is the process of rewriting articles by changing out key words for synonyms such as, "we are intrigued" to "they were interested". With this form of spam, the information within the article is not new, only the presentation of it.
This is Google's most powerful update since the original Panda Update. Many would argue the Penguin Update is more thorough and has spammers running for the hills.
Playing by the rules and adhering to 100% white hat policies is not enough. Companies winning the SEO game after the Penguin update are implementing more complicated techniques to compete in the Web 3. world.
Google plus (Google+) is also now playing a hand in search results. Webmasters are using specific techniques to make sure Google is including them in the search results.
Users of Niche Traffic Builder have been pleasantly surprised by their continued gain in search results.
"Since the last Google update, my traffic has actually increased, in some instances as much as triple" says James Ballard, NTB power user.
Several spam sites have shown all but their most powerful links completely wiped clean from many of the top link checkers such as opensiteexplorer.org.
A detailed explanation of how sites should be configured, hosted and SEO optimized for additional website traffic, visit http://www.nichetrafficbuilder.com