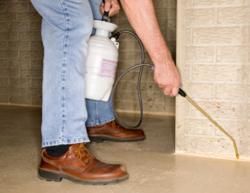 As to role of importance, we believe construction revenue will match that of pest control within three years
Puyallup, Washington (PRWEB) May 08, 2012
After significant growth and expansion in 2011, Independent Pest Solutions has added a construction services division to their already thriving pest control service. The new construction division is expected to become financially viable in a relatively short amount of time by taking advantage of talent and leadership. Expert construction overseer, Michael Pulich, has been placed at the helm of the new division, with high expectations that his success will set a tone of prosperity.
In the past year, Independent Pest Solutions has seen growth on a truly impressive scale. From 2010 to 2011 the pest control company saw over 40% growth, resulting in the flexibility to grow the business into new divisions. Due to the many overlaps in services, and at the request of customers, Independent Pest Solutions has seen it fit to create their new division as a construction service, dubbed Independent Construction Services.
Independent Construction Services will work as a construction contractor alongside Independent Pest Solutions. The construction service and pest control service will work as separate divisions, collaborating on projects such as crawl space repair and cleaning. The promoted synergy between the divisions will grow both their customer bases, and provide a full and comprehensive service for their customers to enjoy.
Expectations of quality performance and increased business are high. "As to role of importance, we believe construction revenue will match that of pest control within three years," say company CEO, Don Thompson. The burden of attaining this high bar will be on the highly qualified Michael Pulich, the newly appointed construction division manager.
Mr. Pulich brings over 25 years of experience to the job, featuring an early apprenticeship with the carpenters' union that led to high profile work around the Seattle area. Pulich worked as superintendant at Bristol construction services overseeing new construction and remodel work for special projects, and as superintendent at Turner Construction overseeing tenant improvement projects on some of the largest buildings in Seattle. Pulich's other numerous accolades include being involved in projects such as the renovation of Key Arena, along with heading several new projects at Joint Base Lewis-McChord.