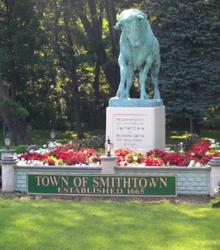 Leaving units unattended is a concern. However, there should be a solution that would still allow the AEDs to be present.
Nashville, TN (PRWEB) May 06, 2012
A small New York town named Smithtown denied accepting two AED donations from Kings Park Youth Association to place on their athletic fields.
The town refused the life-saving devices that could be used during a game between any of Smithtown's 65 youth teams with over 1,000 young athletes. John Zollo, a Smithtown attorney and town advisor, reasoned that "It's a liability."
According to Kings Park News, Zollo worries that the town will be held liable if the AEDs are placed at the public facility, tampered with, and possibly fail during a rescue. His suggestion? Have Kings Park Youth association members bring the AEDs back and forth to the fields.
AEDs (automated external defibrillators) require immediate accessibility. Like fire extinguishers, AEDs should be publicly available at all times. For the greatest chance of survival, an AED needs to be deployed and used on the cardiac arrest victim within 3 minutes after collapse from cardiac arrest.
As many as 7,000 children are struck down by sudden cardiac arrest each year, according to AED manufacturer, Cardiac Science. Many of those are young athletes that are seemingly healthy and physically fit.
The New York Good Samaritan Act was passed to protect individuals and entities from liability, just as in this case.
The New York Good Samaritan Act states:
"A person who, or entity, partnership, corporation, firm or society that, purchases or makes available resuscitation equipment that facilitates first aid, as required by law or local law, shall not be liable for damages arising either from the use of that equipment by a person who voluntarily and without expectation of monetary compensation renders first aid or emergency treatment at the scene of an accident or medical emergency, or from the use of defectively manufactured equipment."