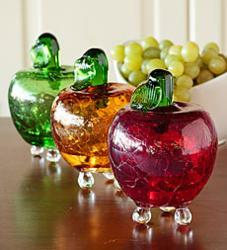 Modern day pest control can be affordable, attractive and effective!
(PRWEB) May 04, 2012
With the beautiful spring season in full bloom it is time to consider pest as a problem and start looking for solutions that work. Pests have appeared much earlier this year due to the warm winter and early spring, so it's definitely time to secure the home, sealing all cracks and small opening around doors and windows, preparing for the invasion that's sure to come.
Mosquitoes are the most dangerous animals on earth argue some authorities. Most people bitten by mosquitoes are not affected; however some mosquitoes carry harmful diseases like the West Nile virus which may cause fever, headache, chills, weakness, pain in the joints and symptoms like those of influenza. There are many ways to eradicate the mosquito population by removing buckets, trash cans or other objects containing standing water from your yard or patio area. Anything that can hold more than two tablespoons of water can be a breeding site for mosquitoes.
Looking for an eco friendly way to eliminate mosquitoes, flies and other biting insects? Solar mosquito traps are an economical way to zap pesky bugs without using poisons, sprays, chemicals or electricity. Indoor pest control traps, are available in pretty decorative and colorful handmade glass, making an attractive addition to any kitchen counter while also eliminating the pest. They are easy and economical, no waste or mess, just rinse clean and refill as needed.
Installing new screens or repairing old ones are most useful for denying pest entry. An insect screen or bug screen can be a quick addition keeping bugs out while allowing fresh air to come in. These are usually available with adjustable rods for custom built doorways.
Besides mosquitoes, another leading pest taking over homes and plants is the stink bug. Part of what makes stink bugs so difficult to control is the fact that they are resistant to many types of pesticides. If stink bugs are found on crops, shake them off into a bucket of soapy water – the soapy water keeps them from flying away. Stink bugs in the house? Vacuuming them up is the best way to vanquish the little beasts, but be sure to use a vacuum with a bag that can be removed, sealed up and discarded when done. Flushing the bug down the toilet also works.
There is also the Stink Bug Trap, designed to work outdoors, capturing stink bugs before they ruin the garden or get in the home. The reusable trap comes with two, one-week supplies of a pheromone attractant that lures stink bugs in while remaining odor-free to people. Refills are available so a stink bug-free environment can be maintained all season long. Cutting back tree branches and bushes is also helpful as the love the vegetation.
There are many solutions for controlling the pests that come with spring and summer. It is possible to keep homes free of these unwanted visitors. It just takes a bit of planning and the right tools.
About Plow & Hearth
Plow & Hearth began as a small retail store in Madison, Virginia in 1980 and has grown to become a respected national catalog, retail and Internet company with more than 5 million customers. For over 30 years, the company has been a trusted source of unique, enduring products for the hearth, home, yard and garden, helping customers create an environment that is comfortable and welcoming, warm and personal. As part of their product development initiative, Plow & Hearth works with artisans and manufacturers around the world to develop innovative products created from uncommon materials and crafted by hand. Special consideration is given to those products made with environmentally friendly materials as well as products that will encourage customers to be more environmentally responsible, such as composting products and energy savers. Every item they sell is backed by a 100% satisfaction guarantee. The Plow & Hearth Family of Brands also includes quality toys from HearthSong® and Magic Cabin®, weather instruments