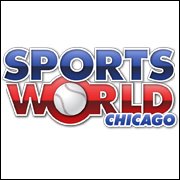 "Our online store's just as important as our brick and mortar store, so we needed to make it just as great,"
Chicago, IL (PRWEB) May 04, 2012
With baseball season under way, Chicago Cubs fans stop into longtime Wrigleyville staple, Sports World Chicago, for Cubs apparel and fan gear. But for Chicago sports fans unable to make it to Wrigley Field, Sports World's online store, SportsWorldChicago.com, has undergone a redesign for better browsing.
Navigation has been streamlined for more intuitive organization. Users are able to find specific merchandise without hassle. "It really improves the whole experience of the site," Bradley Rosen, Sports World Chicago partner, said.
SportsWorldChicago.com's e-commerce portion also received a remodel for improved purchasing speed. "We needed checkout to be just as easy as browsing," Rosen said.
Rosen sees the site redesign as an evolution of the Sports World Chicago brand. Founded in 1988 as CubWorld, the 3555 N. Clark St. store has seen a few changes along the way, including a name change in late 2011. "Coming up," Rosen says, "Sports World Chicago will continue to improve its online presence."
"Our online store's just as important as our brick and mortar store, so we needed to make it just as great," Rosen said. "It's all to keep up with our fans in Chicago and around the world."
About SportsWorldChicago.com
SportsWorldChicago.com is the e-commerce website of the Sports World retail store, located at the corners of Clark and Addison streets, across from Wrigley Field, home of the Chicago Cubs. The leading online retailer of affordably priced Chicago sports gear and apparel, SportsWorldChicago.com is also home of the Wrigley Field Cam.