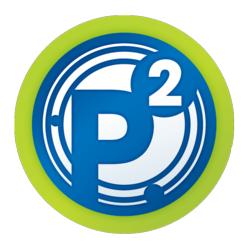 We feel honored NALMCO offered us a position on the board.
Yorba Linda, CA (PRWEB) May 03, 2012
Randy Breske, a sales representative at Precision-Paragon [P2], has been appointed Associate Board Member for the interNational Association of Lighting Management Companies (NALMCO). Breske will act as an Associate Representative, a position previously held by Ray Pustinger, former [P2] president/ceo.
"We feel honored NALMCO offered us a position on the board. It means NALMCO values us as a member and recognizes [P2] as a leading manufacturer in the relighting and retrofit markets," said Michael Doyle, [P2] Vice President, Sales and Marketing.
NALMCO provides lighting management resources, networking opportunities and training to its members. Only three Associate Member companies receive representation on the NALMCO board. Companies are selected based on experience, professionalism, support of NALMCO goals and position in the industry. [P2] holds the position along with two other manufacturers, Advance and OSRAM.
Like [P2], Breske considers his NALMCO board position an honor.
"I value the professionalism and expertise that NALMCO brings to the industry and I look forward to representing the association and its members," Breske said.
Breske joined [P2] earlier this year as the sales representative for the North Central region, targeting Michigan, Chicago and East Wisconsin including Green Bay and Milwaukee. Before coming to [P-2], Breske was Vice President of Customer and Product Development for Stay-Lite Lighting Inc., a Wisconsin lighting contractor where he worked since 1989.
Though he's new to [P2], Breske has been active at NALMCO for over 15 years. He is former president and long-time board member of the trade association. He has also received two Lumina Awards for dedication to the NALMCO leadership and a Distinguished Service Award for devoting his time and energy to improvement of the industry.
In the past, as a NALMCO board member, Breske managed and coordinated the trade association's certification programs. He was part of the team that created the Certified Sustainable Lighting Consultant (CSLC) certification, the first and only sustainability certification for lighting professionals. This year, he will be helping with certifications again as interim chair of the certification program committee.
"Randy's service to NALMCO and his experience in the lighting and retrofit markets make him one of the most qualified people in our industry. He'll be able to continue to support NALMCO's training efforts, equipping members with the knowledge and skills they need to succeed, " said Doyle.
---
About Precision-Paragon [P2]: For nearly 20 years, [P2] has made high-quality, indoor-and-outdoor light fixtures for just about any setting—including retail, commercial and industrial spaces. [P2]'s energy-efficient lighting drastically cuts energy consumption, creating big cost savings and significant environmental benefits.
Over the last two decades, [P2] has earned a reputation for going the extra distance in customer support by producing high quality, American-made products. [P2] products are manufactured in Gainesville, Fla., Hudson, Wis., and at the company's headquarters in Yorba Linda, Calif.