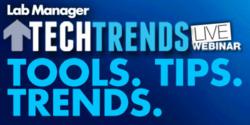 Midland, ON (PRWEB) May 03, 2012
The Challenge:
Carbon dioxide (CO2) incubators are mainly used in cell culture to control variables such as temperature, CO2 for maintaining the right pH levels, and humidity–all of which affect cell growth. Is your organization looking to buy a new incubator or thinking of upgrading their old one? With so many systems and features to choose from, how do professionals decide which vendor and model to go with? An obvious consideration when purchasing a CO2 incubator is the application for which it will be used. However, are there other factors that determine which incubator best meets your requirements and provides you with the best value?
The Solution:
Join the live, free webinar being presented by Lab Manager Magazine and talk to a panel of technical experts from leading vendors to help simplify your decision-making process. Our experts will discuss the new trends and improvements in the CO2 incubator market and address pressing questions and concerns during the live Q&A session.
The Results:
This webinar is a convenient and efficient way for you to gain knowledge about new products and features in order to help you make the best purchase for your lab. Providing insight into cost effective solutions that can offer your organization optimal return on investment.
To take advantage of this FREE Webinar, click here: Register Now!
Who should attend?
This webinar is ideal for: lab managers, lab technicians, scientists in academia, chief executive officers (CEOs), chief risk officers (CRO), chief compliance officers (CCO), equipment purchasing agents, laboratory leaders, and post doc graduates.
Agenda:
This session is slated for 90 minutes and will be broken down into a 30-minute presentation with a 60-minute open forum for a live Q & A, all using the GoToWebinar platform. After the session, all attendees will receive links to the presentation materials posted on LabManager.com.
Presenting Companies:

SANYO Biomedical
Thermo Scientific
When: Thursday May 17, 2012
Where: Live Web Event via GoToWebinar Platform; a link will be provided after free registration at: Register Now!
Time: 12:30pm to 2:00pm EDT
About Lab Manager Magazine
Lab Manager Magazine delivers practical business and technology insights to today's lab professionals with more relevant management, financial, and purchasing information than any other industry publication. Our writers, including chemistry and biology Ph.D.s with lab management experience, know the market and know the challenges facing today's research professional. Everyone generates content. Lab Manager Magazine provides intelligence. That's why a growing number of lab professionals turn to Lab Manager Magazine to stay abreast of the latest technology developments, applications, comparisons, and analyses, as well as business and industry trends.