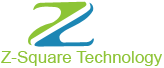 Cambridge, Massachusetts (PRWEB) May 03, 2012
Syed Gilani, CEO and President of TABS Group International (TGI) announces the launch of Z-Square Technology, a wholly owned subsidiary.
Z-Square Technology will be a leading security technology systems provider. The goal of the organization will be to enable organizations to develop better software and electronic products, integrate different hardware and software faster and more cost-effectively. Z-Square Technology aims to provide complete consultancy, software and hardware development through industry-tested processes and hardware integration while offering customized solution development support to assure unique performance in a competitive market.
Mr. Gilani said: "The experienced team of Z-Square Technology will help the companies and organizations to concentrate their resources on their business objectives while we provide them with the market's best software solution, helping them achieve more. Our highly flexible and customized solutions bring a unique edge to the businesses in a very challenging environment."
Z-Square Technology's flagship product is America's ID™, the next generation identity card and driver's license system which meets all REAL ID standards set out by the U.S. Congress's REAL ID Act of 2005. "Having developed America's ID™, which is fully compliant under the REAL ID Act, Z-Square Technology provides the solution to a national need to assure that identity security is managed carefully and reliably. We hold firm to safeguarding America's national security."
Z-Square Technology's headquarters is in Kendall Square, Massachusetts, the world's center of innovation.
TABS Group International (TGI)
TGI provides unparalleled global business solutions around the world and is a world leader in the development of customizable cutting edge technology. TGI, the parent company of Virgin Islands' leading technology, research, marketing and training company BIZVI Group and numerous other technology based services, has been providing technology based robust business solutions to a large number of government, nonprofit and private organizations in the U.S. Virgin Islands, Continental United States and around the world. TGI continues to expand its services in the sectors of labor, education, law and order, civic services, and economic development amongst others.
TGI was established in 2000 under the leadership of Mr. Syed Gilani. With his proven entrepreneurial skills and global vision Mr. Gilani continues to transform his business ideas into extremely profitable global enterprises with a deep understanding of North American, Caribbean, European and Asian Markets. Mr. Gilani was honored as one of the 50 Outstanding Asian Business Leaders in America by AABDC.
About the President Syed Gilani
Mr. Gilani is currently the President of WMX Group, Inc. and the Founder of Trans-Atlantic Business Solutions Inc. He has established and presided over this international business solutions systems provider, to help small and medium scale businesses in achieving their objectives. He has provided relentless strategic leadership and vision to the company in designing and developing robust technology based solutions. He has led the start up to serve more than 100 worldwide clients in a short period of one year while continuously increasing the quality standards and customer satisfaction. Mr. Gilani works diligently to establish the business without any debt and with higher profitability. Provided strategic vision in designing successful brands of BIZVI.COM, BIZVI Grafix, BIZVI Research, BIZVI Training, WAUTHOR, and upcoming brands of BIZ2O and SUMUSU.
Mr. Gilani was honored as 50 Outstanding Asian Business Leaders in America by AABDC He has conducted marketing and business management training series with Small Business Development Center to help small and medium scale businesses understand the demands of competitive global business environment. Mr. Gilani co-hosted radio talk show "Money Talk & More" and conducted small business and emerging entrepreneurship segments of the show. He contributed writings in Virgin Islands Daily News on socio-economic and St. Croix branding areas and arranged and presided over seminars and workshops at UVI on St. Croix Economic Future.
Mr. Gilani has his Masters in Business Administration from the University of Virgin Islands, a Masters in Economics and Management from Lahore School of Economics, a Bachelor in Education Punjab University, a Bachelor in Economics, Statistics & Mathematics Punjab University.
For more information visit: http://www.zsquaretech.com