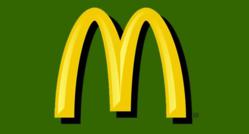 "The challenge is that the company has a huge footprint," Sustainability consultant Robert Kuhn says.
New York, NY (PRWEB) May 04, 2012
Sustainability consultant Robert Kuhn of Kuhn Associates LLC is quoted in an article on GreenBiz.com praising the Oak Brook, IL-based company's efforts in recent years to better manage their environmental footprint.
Citing recent McDonald's initiatives such as the re-use of air conditioning condensation to the repurposing of old advertisements as tote bags, Kuhn notes, "They're clearly trying to gather data on their environmental impact and that's a good thing, because that's where it starts."
But McDonald's faces an uphill battle when it comes to forging a sustainable supply chain, and Kuhn is aware of the unique challenges the company faces.
"The challenge is that the company has a huge footprint," He says. "They're operating in different countries that have different cultures. That's not the easiest thing in the world to deal with. And there may be areas of the business that, because of the franchise model, they may not have complete control of"
When asked to compare McDonald's to other food industry players who have made substantial investments in sustainability, Kuhn said "I believe that McDonald's will be [a sustainability leader] but Starbucks, Subway and some food companies further up the chain (e.g., Chiquita Brands) have also emerged as leaders in sustainability."
Kuhn's knowledge of the food industry's sustainability challenges results in part from his firm's work with leading companies in this industry, particularly helping them to develop sustainable purchasing strategies.
About Kuhn Associates
Kuhn Associates Management Advisors LLC is a New York-based [sustainability consulting firm helping companies throughout the product supply chain navigate the intersection of business and sustainability. The firm helps create and implement strategies in greenhouse gas emissions, water quality and availability, chemicals/toxins and waste. The firm's clients include Fortune 50 corporations and small and medium enterprises, all of which have global footprints. For more information, visit http://www.kuhnassociatesllc.com.