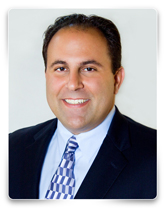 "We offer property investors a turn-key solution to seamlessly acquire, renovate and sell properties to build a retirement and accumulate wealth," says Steve Taplin, Co-Founder of IPX.
Phoenix, AZ (PRWEB) May 07, 2012
To keep up with consumer demand in the Phoenix Metropolitan residential real estate investment space, Investment Property Experts (IPX) announces the expansion of its professional resource network, new business segments and new office location.
Investment Property Experts has relocated to a prime Central Phoenix address at 2048 N. 44th Street, Suite 100 to allow for more operational space of its business entities: mortgage company, real estate brokerage, renovation company, credit/debt repair, marketing and technology center and property management company.
To add to their company offerings, IPX announces three new business segments:
1. Buy and Hold
This strategy allows investors to enjoy the "hands-off" real estate experience IPX has grown a reputation for with a flexible holding period. Investors can hold indefinitely or activate the Ultimate Exit Strategy and liquidate the asset.
2. Stand Alone Property Management
This division of IPX has now been expanded to offer its very successful and highly competitive property management services to outside property owners and investors.
3. Deed of Trust
The growth and expansion of IPX has opened up tremendous opportunity for investors looking to earn 12%+ returns on real estate secured 1st lien position deeds of trust with short (6 month) terms.
"We offer property investors a turn-key solution to seamlessly acquire, renovate and sell properties to build a retirement and accumulate wealth," says Steve Taplin, Co-Founder of IPX.
As part of its program, Investment Property Experts identifies first time homebuyers and/or buyers with blemished credit, moves them into a refurbished home, repairs their credit and supports them in the FHA financing process to ultimately purchase the property. IPX Co-Founder Daniel Butterfield adds, "We have designed several companies to target all phases of a property investment. From start to finish, we support both the investor and the soon-to-be homeowner through every step of the process."
Investment Property Experts is also expanding its "Professional Network," a group of third-party legal and financial authorities who have built strong reputations in their industries. These professionals work closely with the company's real estate investment advisory team to offer IPX customers sound professional advice and independent viewpoints to support clients in their investment purchase decisions. New Professional Network members include:

Richard E. Bingaman, CPA & Business Advisor
Bingaman has been a CPA in public and private accounting for the last 21 years advising investors on tax planning and tax compliance of a real estate investment decision and entity structuring.
Nino Abate, Attorney at Law
Abate is a seasoned business and real estate attorney primarily focused on asset protection, estate planning and commercial litigation.
Michael Thiede, Financial Advisor
Thiede is a registered Investment Advisor with a strong understanding of real estate and over 18 years of experience helping clients grow, preserve and increase their wealth.
John R. Park, Retirement Specialist, Self-Directed Retirement Plans
Park has been a retirement specialist in establishing "checkbook control" IRA and 401K plans for 6 years. He is a member of the Investment Property Experts Professional Network as a Retirement Specialist for self-directed retirement plans.
For additional information on Investment Property Experts, visit http://www.azipx.com or call (602) 254-6244. You can also listen to IPX Co-founders Steve Taplin and Daniel Butterfield on air as they host Money Radio/ Financial News Radio 1510 KFNN and provide the "Weekly Expert Real Estate Market Opinion" on Sinclair Noe's Financial Review.
About Investment Property Experts
Founded in 2009, Investment Property Experts (IPX) houses a mortgage company, real estate brokerage, renovation company, credit/debt repair, marketing and technology center and property management company all under one roof to offer full-service solutions for residential real estate investors. IPX has rejuvenated dozens of neighborhoods in the Phoenix Metropolitan area, and has helped over 150 families rebuild their credit and purchase homes in 2011 alone. For more information, visit http://www.azipx.com.
###