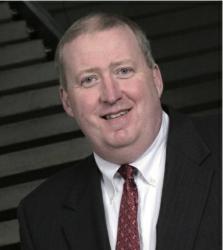 RESTON, Va. (PRWEB) May 04, 2012
The Board of Directors of Lafarge North America Inc. has appointed John Stull as Lafarge's senior leader for all aggregate, cement and concrete operations in the United States.
This appointment, which brings these Lafarge business lines in the US together under a single leader, will further the Company's customer focus as it delivers sustainable solutions to the construction industry.
"I am honored and excited to lead the Company's talented US management team, which is not only dedicated to serving our customers, but also cares very deeply about the health and safety of all the Company's employees," Mr. Stull said. "I am confident that together we can build on the foundation that is already in place and continue to meet and exceed our customers' needs in sustainable and innovative ways."
Mr. Stull has more than 20 years of experience with the Lafarge Group, including assignments in the United States and Paris. Most recently, he managed Lafarge Group businesses in Latin America and Sub-Saharan Africa. He has a chemical engineering degree from the University of Akron and is a graduate of the executive management program at Harvard Business School.
Additional Information
Lafarge North America Inc. ("Lafarge") has approximately 400 industrial and distribution sites and 4,500 employees in 41 States in its US cement, aggregate, concrete and gypsum businesses. Lafarge is active in local environment, education and sustainable construction partnerships including the Wildlife Habitat Council, the World Wildlife Fund for Nature, Habitat for Humanity, the American Institute of Architectural Students and the National Building Museum.
Lafarge S.A., together with its subsidiaries (the "Lafarge Group" or the "Group"), is the world leader in building materials, with top-ranking positions in all of its businesses: Cement, Aggregates & Concrete. With 68,000 employees in 64 countries, the Group posted sales of 15.3 billion Euros in 2011. Lafarge North America Inc. and its subsidiaries, including Lafarge Canada Inc., are Lafarge Group companies, and together constitute the largest diversified supplier of construction materials in the United States and Canada.
The Lafarge Group entered the global "Dow Jones Sustainability Index" in 2010 in recognition of its sustainable development actions. For the second year in a row, the Lafarge Group ranked amongst the top 10 of 500 companies evaluated by the "Carbon Disclosure Project" in recognition of the Group's strategy and actions against global warming. With the world's leading building materials research facility, the Lafarge Group places innovation at the heart of its priorities, working for sustainable construction and architectural creativity.