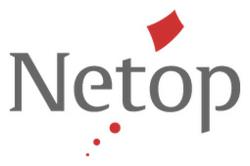 With these updates, Netop is enabling the intelligent use of this data to help our clients reach new prospects and improve engagement on their websites.
Portland, Oregon (PRWEB) May 07, 2012
Today, Netop announces a new version of Live Guide, offering access to multiple APIs for easier integration of live chat data with ticketing, customer relationship management and analytics systems.
The new features in Live Guide 5.7 make it possible for Netop clients to integrate data from live chats—including chat texts, demographic information, operator statistics, and marketing data—into their ticketing systems and external analytics systems.
"Businesses are looking for innovative ways to use the valuable customer data that is accrued through online interactions every day," said Kurt Bager, CEO, Netop. "With these updates, Netop is enabling the intelligent use of this data to help our clients reach new prospects and improve engagement on their websites."
Live Guide 5.7 also allows customers to re-size video chat windows and improves operator notifications. In instances of Internet service disruption, operators will now receive immediate alert notifications through the operator console.
In addition, at the close of a chat, a service ticket, new lead, or activity record in an external system can be quickly created. Data from forms can be intercepted and incorporated into analytics systems to provide better information on visitors' website behavior.
Live Guide is a powerful tool that helps organizations from all industries make the most of their online presence. The click-to-chat capabilities of Live Guide represent the next generation of e-customer service and a powerful alternative to business-as-usual online. With one click of a button, website visitors can easily communicate with online service agents in real time, using text, audio and video. Read more about Netop Live Guide here.
About Netop
Netop develops and sells market-leading software solutions that enable swift, secure and seamless transfer of video, screens, sounds and data between two or more computers. The company has three business areas: Secure Remote Control, Classroom Management and Live Chat.
Netop Remote Control is the most secure, trusted and scalable remote support solution on the market today. Used by half of the Fortune 100, it helps businesses reduce support costs and meet security and compliance standards. In Classroom Management, Netop is the world leader in software, helping teachers in 75 countries make teaching with technology easier and more effective. Higher efficiency and better grades are some of the results. And in Live Chat, Netop Live Guide is the live chat solution that helps companies provide better customer service, increase efficiency and sales, and turn website visitors into customers.
Headquartered in Denmark, Netop employs 140 people and has subsidiaries in the United States, Great Britain, China, Romania and Switzerland. The company sells its solutions to public and private clients in more than 80 countries. Netop Solutions A/S shares are listed on the Copenhagen Stock Exchange OMX. Read more at: http://www.netop.com.