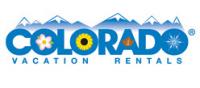 The beauty of an Aspen vacation rental, besides the cost savings compared to a hotel stay, is the comforts of these beautiful villas, chalets, condos and homes that private property owners in Aspen make available to visitors
ASPEN, CO (PRWEB) May 04, 2012
The Aspen Cycling Criterium, scheduled for May 20 and offering more than $3,500 in prize payouts, will be held in the heart of downtown Aspen May 20 and runs heats of athletes at speeds of 28 mph and higher around a .9 mile track with sharp curves on road bikes. Travelers flocking to this mountain resort for the event are booking private vacation rental homes in Aspen through Colorado Vacation Rentals instead of traditional hotel rooms to enjoy their late winter festival in comfort.
This time of year outdoor enthusiasts come to Aspen together for springtime recreation like the Cycling Criterium, and many will be staying up to 10 days for the event. Folks are opting out of the expensive hotel stay and lodging in one of the many extraordinary Aspen vacation rental homes available through ColoradoVacationRentals.com at a much lower rate than a hotel room.
"The beauty of an Aspen vacation rental, besides the cost savings compared to a hotel stay, is the comforts of these beautiful villas, chalets, condos and homes that private property owners in Aspen make available to visitors," Romano says. "Vacationers have access to all the amenities that go with a private home, such as the kitchen, laundry, separate bedrooms for privacy, and often some great extras like a fireplace, game room, or a hot tub overlooking the slopes."
ColoradoVacationRentals.com has listings for short term – one night, one weekend, or one week private vacation rental accommodations in Aspen and throughout Colorado year round, as more and more travelers are seeking new alternatives to the expense and limitations that go with booking a hotel room.
For more information, visit ColoradoVacationRentals.com.
About Colorado Vacation Rentals:
ColoradoVacationRentals.com is among the fastest-growing web destinations for travelers seeking rental properties anywhere in Colorado. This collaborative site matches property owners with vacationers looking for the perfect rental property. The site now features improved search options and educational tools for renters and property owners.
The mission of Colorado Vacation Rentals is to connect travelers from all over the world with property owners in Colorado by providing detailed listings of properties, and a safe and efficient way of communicating right on the website. Powerful search tools allow renters to narrow down listings in order to find the vacation rental of their dreams. Prospective renters can research, compare and book cabins, villas, houses, ski chalets, condos and other great vacation properties anywhere in Colorado.
Visit the ColoradoVacationRentals.com website to learn more about Colorado vacation properties.