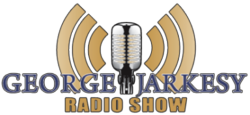 I have asked the Chairman of the United States Gold Bureau, to do a special silver below spot price promotion for our listeners
Houston, TX (PRWEB) May 04, 2012
George Jarkesy, host of The George Jarkesy Show, has teamed up with the United States Gold Bureau because of his concern that "American's are uninformed or not taking the upcoming inflation seriously. People are not buying gold and precious metals as part of their portfolios, even though gold and silver are in the news and media, now more than ever".
The potential for the price of gold to rise to new highs has been consistently discussed on The George Jarkesy Show. Recently a current Rates and FX Strategist for Bank of America Merrill Lynch, MacNeil Curry, stated in an article that gold will, "potentially (hit) $7,000 per ounce before the rally".
The United States Gold Bureau just released that, "it is estimated that approximately 5% of Americans own gold for investment purposes". In response Jarkesy said, "to watch the news or other available media you would think that everyone has been buying gold and hedging against inflation…it's just not true".
"I have to wake up our listeners" says Jarkesy, "that is why on Friday's show I have asked Matt Ferris, Chairman of the United States Gold Bureau, to do a special below spot price promotion for our listeners. I started this show out of concern for the future of American investors. People have to wake up and pay attention to the real economic issues, and diversify their portfolios for these turbulent times".
The United States Gold Bureau promotion will be done on The George Jarkesy Show Friday, May 4th 2012. The promotion will give listeners the opportunity to acquire precious metals at below spot market price.
During the promotion, listeners to the George Jarkesy Radio Show can buy a Silver American Eagle 1oz coin for the price of $14.95, with no fees or shipping charges. With silver currently trading on the Commodities Exchange (COMEX) for over $30 per ounce, this is more than half off the regular price of the coin. This is a low-risk opportunity for investors who want an introduction to the precious metals market.
"We're so confident that physical precious metals have a position in everyone's portfolio, that we're willing to provide The George Jarkesy Show listeners an under-market, limited time offer" said Matt Ferris, Chairman of the U.S. Gold Bureau. "Our objective is to assist George Jarkesy in creating awareness as to the upcoming inflation and global risks that make gold a necessary part of any prudent investor's strategy"
George Jarkesy encourages listeners to call into the show Friday with their questions about gold, silver, and precious metals, by calling (888) 9-George, (888) 943-6743, or tweeting their questions to @jarkesy.
To take advantage of the discounted silver promotion call (800) 752-2254 or go to neaagold.com for the details of this limited offer.
The George Jarkesy Show can be heard live, Monday through Friday, at 4 PM EST at http://www.georgejarkesy.com. For more information about the United States Gold Bureau visit neaagold.com.
About Jarkesy & Company
George Jarkesy is a money manager and professional investor, respected financial and corporate advisor, and radio host of the nationally syndicated "The George Jarkesy Show." He is a frequent market commentator and guest on FOX Business News, FOX & Friends, and CNBC. George started his career in the financial services industry with a New York Stock Exchange member. George also serves on the Finance Committee of the Republican National Committee and is an active member of the National Investment Banking Association, The Jarkesy Foundation, and Chairman of The National Eagles and Angels Association.
About United States Gold Bureau
Austin, Texas based United States Gold Bureau was founded to offer investors a new approach to acquiring precious metals based on a philosophy of education, personal attention and respect. The firm offers clients a safe, secure and private way to take control of their finances by offering a wide range of precious metals bullion and investment grade certified coins direct to the public. The United States Gold Bureau is known as the home to Gold American Eagle one-ounce coins, at dealer's cost. For investors who are ready to make larger investments and save even more, the firm is offering Gold American Eagle 1oz coins at dealer cost, for acquisitions totaling $10,000 or more.