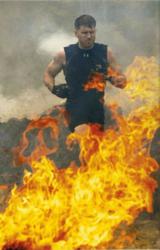 "These students are our workforce of the future and it gives me great pleasure to guide them while they develop their restaurant concept and challenge them with the concerns that business owners experience on a day-to-day basis"
Baltimore, MD (PRWEB) May 05, 2012
Max's Taphouse in Baltimore, Maryland makes charity a top commitment in April, 2012. Max's isn't just known for its extensive beer list of 102 rotating draft beers, 5 hand pumps and over 1,800 different bottles of beer; it's also known for its commitment to charitable giving.
Owner Ron Furman and his spouse Gail are committed to giving back to Carver Center for Arts and Technologies, located in Baltimore County, Maryland. Board members for 6 years (carvercenterfoundation.com), they have co-chaired the culinary portion of Carver Celebration, a fundraiser to support the efforts of the student body at Carver with funds not available through the county school board budget. A magnet school for the arts, these students compete in national competitions throughout the school year. "We are committed to raising money to support all primes and their objectives located at Carver. Through our efforts, we helped raise over $65,000 on April 21st, 2012 to further enhance the students commitment to learning", said Ron Furman. The Furman's have been co-chair of the culinary portion of Carver Celebration for the past 6 years and look forward to a new, exciting Carver Celebration next year when the student body moves into a new school building currently being completed adjacent to the current school. "This school thrives and does so well academically because the students truly want to be here. It makes it so easy to support their efforts," said Furman.
Gail Furman has mentored the ProStart Culinary Management Team (http://www.prostart.restaurant.org) from Carver Center for Arts and Technology for the past five years. Each year, the Carver Culinary Management Team has placed first in the Maryland ProStart Invitational. This past weekend, the team placed second in the National ProStart Culinary Management Competition in Baltimore City, Maryland. The students designed a restaurant from start to finish, using their skills learned through the ProStart curriculum. Not only did they develop a menu, restaurant layout and design, but they also designed the logo and two unique marketing techniques to advertise their restaurant. "These students could take their plan and go get financing from a bank tomorrow because of the thoroughness and details they have developed not only in concept, but in writing as well," stated Mrs. Furman. "These students are our workforce of the future and it gives me great pleasure to guide them while they develop their restaurant concept and challenge them with the concerns that business owners experience on a day-to-day basis." The team, comprised of five culinary students, received scholarship awards and the satisfaction of completing their concept and swaying the national judges to believe in them and their presentation.
Not to be beat, the staff at Max's Taphouse is also heavily involved in charitable giving. On April 29th, 2012, three staff members, Jason Scheerer, Jamian Ritter and Brandon Smith, along with 17 of Max's Taphouse customers, competed in the Tough Mudder, a 10 to 12 mile obstacle course designed by British Special Forces to test your all around strength, stamina, mental grit and camaraderie. Tough Mudder is the Premier adventure challenge series in the World that benefits the Wounded Warrior Project. The Tough Mudder and its participants have already raised over $2 million for the Wounded Warrior Project which helps support families of injured and fallen soldiers. Max's Taphouse staff placed first, second and twelfth out of the 500 people that competed in their heat. A total of 16,000 people competed during the day. The top 5% go on to compete in the regional Tough Mudder held in the fall of 2012.
Come join Max's Taphouse from Monday, May 14th, 2012 through Sunday, May 20th, 2012 as we celebrate American Craft Beer Week. Max's will honor the Craft Breweries made in the United States; a rapidly growing market segment with some spectacular breweries featured during the week. Check our website http://www.maxs.com for further details.
A Baltimore institution since 1986, Max's Taphouse is located at 737 S. Broadway in Fells Point, Maryland and is open daily from 11 a.m. until 2 a.m. To further accentuate your beer palate, the kitchen is open Sunday through Wednesday from 11 a.m. until 11 p.m. and Thursday through Saturday from 11 a.m. until midnight. Not sure what to order, let Max's experienced beertenders assist you in sampling something new and exciting!