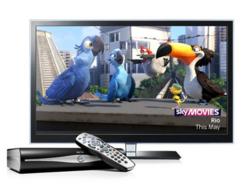 (PRWEB UK) 8 May 2012
Despite the Ofcom warning that the importance of video on demand operators in the pay-TV market should not be overestimated, Sky Movies has noticed that the market has changed dramatically since the Likes of Netflix and LoveFilm became rivals.
This is according to comments made by a senior executive of the satellite TV channel in light of the Ofcom inquiry into the dominance of BskyB in the sector, which began back in 2010.
Sky Movies controller of acquisitions and on demand, Simon Rexworthy, explained at a London event recently that the satellite broadcaster views these VOD operators as clear competition, while Ofcom sees things quite differently.
As the main US studios prepare to open up access to first run pay rights for VOD, Sky Movies still looks to be well placed to offer UK users good value for their subscriptions.
In fact, viewers do not even have to subscribe any longer in order to enjoy services such as internet TV. This allows UK customers with a broadband connection the opportunity to gain access to a wealthy of content which includes Sky Movies.
And with the company looking to invest in making its own films beginning in 2013, Sky Movies will not just rely on wider releases.
For film lovers, Sky Movies is a worthwhile addition to their TV viewing package, with many deals now available to those considering upgrading. Promotional codes can be input at the checkout to enjoy such things as half price subscription for three months.
These discount vouchers and voucher codes can make joining Sky that much more affordable and offer great value to satellite TV subscribers.