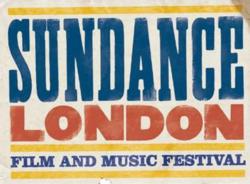 (PRWEB UK) 9 May 2012
The Sundance Film Festival, which is regarded as the number one independent film festival stateside, has finally made it to these shores with the Utah-based event taking place in London last week.
In partnership with The O2, the Sundance Institute has released a huge programme of performances and events that will be held in the Cinema Café and Music Café venues, located on the ground floor level.
The showings begun on Thursday the 26th of April and took four days at the state-of-the-art arena.
Director of the Sundance Film Festival, John Cooper, said of the decision to bring the festival to England's capital city:
"Key to the success of the Sundance Film Festival is providing shared spaces and experiences for attendees, which is precisely our aim with the Cinema Café and Music Café. The line-up of events and performances announced today complement our film, music and panel programming and offer an additional opportunity for festival attendees to interact with each other as well as the visionary artists whose work will be presented at the first-ever Sundance London."
For people who prefer indie film releases to the mainstream, tickets were available on a first-come, first-served basis, although "Credential" tickets were also available for purchase on the event website.
Many of these movies will eventually make it into cinemas up and down the country, so if people want to see the latest releases, they can also choose to go to the local complex. Voucher codes can usually be found to get money off the standard pricing and many of these promotional codes are perfect when attending as a family.
Discount vouchers can certainly make a trip to the flicks more of a regular event for film fans.