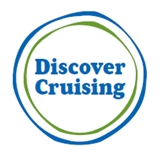 We think it will inspire more holidaymakers to try cruising, so they can discover great destinations, fun activities and new friends
(PRWEB) May 07, 2012
P&O Cruises has launched a new website designed to give Australian holiday makers easy access to a wide range of cruising and relaxing lifestyle information, from insights into onboard ship life and adventurous shore tours through to exotic recipes and underwater photography tips.
Discover Cruising is an interactive website packed with blog posts, images and videos that allow past and potential cruise passengers to discover the huge range of experiences available on a cruising holiday and share the information with friends via Facebook.
Offering compelling stories about experiences both onboard and onshore, the website's user-friendly format quickly determines holidaymakers' interests, with visitors to the site asked to identify themselves according to the three main categories of cruise passengers; 'family', 'couple' or 'empty nesters'.
Suggested holiday destinations and activities popular with like-minded people then feature, with users given the opportunity to share their favourites on Facebook, build a travel profile with a destination wish list, create and save a personalised 'bucket list' of experiences and comment via the community forum.
From fascinating videos featuring wildlife of the Pacific to regional recipes and stories about interesting passengers and crew, the website helps build the excitement of a cruise holiday.
Simon Cheng, Director of Marketing at Carnival Australia which operates P&O Cruises, said discovercruising.com.au would build on the success of P&O Cruises' Facebook page, which already has more than 67,000 friends.
"This website is a great way of communicating with new cruise passengers and encouraging them to connect with the online cruise community before embarking on a real cruise. We think it will inspire more holidaymakers to try cruising, so they can discover great destinations, fun activities and new friends,"
Visit http://www.discovercruising.com.au today.