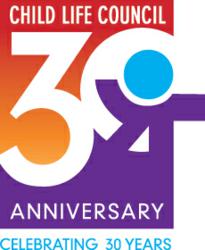 Rockville, MD (PRWEB) May 06, 2012
The Child Life Council (CLC) will celebrate its 30th anniversary at its annual conference in Washington, DC, May 24 -27 at the Washington Marriott Wardman Park Hotel. CLC is the leading membership association supporting child life specialists, a group of professionals who help children and families to master challenging health care experiences through play, preparation, and emotional support.
The keynote address will be given by Steve Gross, MSW, Chief Playmaker of the Life is good Kids Foundation, a 501(c)3 nonprofit organization that uses play to strengthen and heal children whose lives have been deeply impacted by trauma. Dr. Jeni Stepanek, award-winning author of the bestselling book "Messenger: The Legacy of Mattie J.T. Stepanek and Heartsongs," will deliver the closing keynote address.
More than 1,000 CLC members and friends will assemble for the 30th Annual Conference on Professional Issues. In addition to offering valuable networking and educational opportunities, CLC will invite attendees to commemorate A Monumental Year, A Monumental Profession with a variety of special activities and observances in honor of the organization's 30th Anniversary. The conference will include more than 50 educational sessions, including plenary presentations, workshops and intensives, on topics ranging from practical hands-on techniques to the latest developments in child life research and theory. The conference exhibit hall will feature more than 50 participating companies and nonprofit organizations offering a variety of products and services that support the work child life specialists do each day. Attendees also will have the opportunity to take tours of local area child life programs at Children's National Medical Center, Inova Fairfax Children's Hospital, and Johns Hopkins Children's Center.
At the opening general session on Friday, in honor of the organization's 30th anniversary, CLC will debut a special video highlighting the history and progress of the profession. Gail Klayman, MEd, CCLS, of Cincinnati Children's Hospital Medical Center will be presented the Mary Barkey Clinical Excellence Award, and Janet Cross, MEd, CCLS of Monroe Carell Jr. Children's Hospital at Vanderbilt will receive the 2012 CLC Distinguished Service Award.
Throughout the event, there also will be a variety of opportunities to network with peers from the international child life community, as CLC welcomes child life specialists and related professionals from other nations. Among the international attendees will be three individuals who were awarded with special conference scholarships covering their registration and travel expenses. The scholarship recipients were selected by the CLC Board of Directors because they are in a position to promote the use of child life practice and principles in their respective countries of Romania, Australia, and South Africa.
Child life specialists help children and families cope with stressful experiences in hospitals and other settings. They support the optimum development of each child by providing opportunities for play, education and self-expression. They promote quality psychosocial care by providing age appropriate preparation for medical procedures, pain management and coping strategies, and self-expression activities. Child life specialists provide information and emotional support for families, and are an integral part of the health care team, typically working closely with doctors, nurses, social workers, and teachers, among others.
The Local Conference Planning committee is comprised of child life specialists from many DC Metro area hospitals and organizations, including: Children's National Medical Center; Child Trends; Georgetown University Hospital; Holy Cross Hospital (Silver Spring, MD); HSC Pediatric Center; Inova Fairfax Hospital for Children; Inova Loudoun Hospital; Kennedy Krieger Institute; The Johns Hopkins Children's Center; and the University of Maryland Children's Hospital.
WHEN: Thursday, May 24 – Sunday, May 27, 2012
WHERE:
Marriott Wardman Park Hotel
2660 Woodley Road NW
Washington, DC 20008 USA