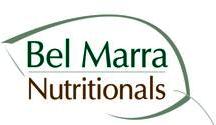 CEO of Bel Marra Health Jim Chiang says, "the best part about this study, is learning that you don't even have to jog for unreasonable amounts of time in order to reap the hefty benefits."
Toronto, ON (PRWEB) May 06, 2012
Bel Marra Health, well known for offering high-quality, specially formulated vitamins and nutritional supplements, is commenting on recent data out of Copenhagen that shows that joggers have a considerably higher life expectancy.
Copenhagen City Heart study presented at the EuroPRevent2012 meeting, that regular jogging increases the life expectancy of men by 6.2 years and women by 5.6 years.
Peter Schnohr, who is chief cardiologist of the Copenhagen City Heart Study commented on the results saying, "our research allow us to definitively answer the question of whether jogging is good for your health, we can say with certainty that regular jogging increases longevity."
Participants included approximately 20,000 men and women between 20 to 93 years old. Investigators mainly explored the associations for longevity with different forms of exercise, which led to a jogging sub-study, the mortality of 1,116 male joggers and 762 female joggers was compared to the non joggers in the main study population.
It has long been known that jogging delivers many health benefits. It improves oxygen uptake, cardiac function, bone density, immune function, reduces inflammation markers, prevents obesity, and improves psychological function.
CEO of Bel Marra Health Jim Chiang says, "the best part about this study, is learning that you don't even have to jog for unreasonable amounts of time in order to reap the hefty benefits."
Jogging at an average pace for over an hour a week has been seen to deliver optimum benefits for longevity.
(SOURCE: "European Society of Cardiology", Regular jogging shows dramatic increase in life expectancy, May 2012)
Bel Marra Health offers high-quality vitamins and nutritional supplements in formulations designed to address specific health concerns. All ingredients are backed with scientific evidence. Every product is tested for safety, quality, and purity at every stage of the manufacturing process. Furthermore, Bel Marra Health products are produced only in Health Canada approved facilities, going that extra mile to ensure our health conscious customers are getting top quality products. For more information on Bel Marra Health visit http://www.belmarrahealth.com or call 1-866-531-0466.
Bel Marra Health, Inc.
100-7000 Pine Valley
Woodbridge, ON L4L 4Y8
pr(at)belmarrahealth(dot)com
866-531-0466
http://www.belmarrahealth.com