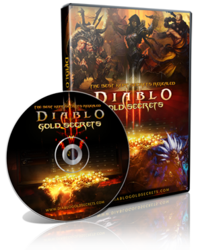 Don't think that just because they look soft and cuddly that this is going to be a walk in the park because it isn't!
(PRWEB) May 28, 2012
In previous versions of Diablo, secret cow levels were unearthed and gamers would go there to play frequently as these areas were deemed to be extremely profitable.
But prior to the launching of Diablo 3, the developers already made it very clear. There would be no more cow levels.
But, gamer Tony Sanders has recently unearthed the perfect way to get there as well as how to get the best items while being there. So what's the secret to getting to Whimsyshire?
Well, it's not as hard as it sounds but the only catch is that players will need to get through to all that after they get a series of items in Acts 1 to 4. So what's the delay? Get these items now!
What a player will need to enter Whimsyshire:
1. In Act 1. Get "Black Mushroom" from the Level 1 Cathedral.
2. In Act 1, Get "Leoric's Shinbone", somewhere near the fireplace in Leoric's Manor.
3. In Act 2, Get "Liquid Rainbow". When saving Zaven from the vultures, he will open the Mysterious Chest in the Mysterious Cave.
4. In Act 2. Get "Wirt's Bell". This is sold for 100,000 gold (find it in the potions and dyes tab) from Squird the Merchant in Caledrum Bazaar.
5. In Act 3. Get "Gibbering Gemstone", which drops from the random monster Chiltara in the Caverns of Frost. Because the monsters are random, exit the caverns and start again if a player does not come across them.
6. In Act 4. Get "Plans: Staff of Herding" which are blacksmithing plans and drops randomly from Izual.
Upon collecting all the five items and plan, head to the Blacksmith and build the Staff of Herding. Next, hang on to that object and head to Old Tristam Road to find the Cow King's Ghost. There is a red glow to it and after a short conversation with the ghost, the red will turn to a rainbow color and players will be able to access the dungeon.
But here's another thing. Whimsyshire appears to be a fun and happy "My Little Pony" or "Care Bears" theme but its difficulty is equivalent to an Act 4 quest. So don't think that just because the enemy look soft and cuddly that this is going to be a walk in the park because it isn't!
And if any player is short on Diablo 3 gold, be sure to check out the best gold guide in Diablo 3.
Go on ahead and have a Whimsyshire time!
Tony Sanders is the author of Diablo Gold Secrets, a guide not just packed with great techniques in mastering the auction houses in Diablo 3 but also comes with a bonus power leveling 1-60 guide for all 5 classes as well.