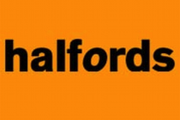 "We selected Tamar because of their impressive track-record in integrated social and above-the-line campaigns"
(PRWEB UK) 5 May 2012
Halfords is working with Tamar to develop the social media strategy for an upcoming summer campaign in one of Halfords' key verticals. Tamar has been commissioned by Halfords to carry out the social media strategy and community management for a campaign which will see Halfords push above the line media to social for the first time, with the objectives of building awareness of the wider Halfords offering, and encouraging consumers to try Halfords for all their 'on the move' needs.
"We selected Tamar because of their impressive track-record in integrated social and above-the-line campaigns," commented Andrew Sutton, Digital marketing Manager, Halfords. "We're looking forward to working with their team."
"We're delighted to be part of Halford's campaign team," said Tanya Goodin, CEO of Tamar. "The campaign we're working on is going to create real waves in the market, and showcase Halfords in a way we've not seen before. It's fantastic to see a high-street brand putting budgets into social media and it emphasises Tamar's belief that the consumer shift in trust from bought to earned media is happening even more rapidly than predicted. 2012 will see greater brand investment in social media as the explosive returns are revealed."