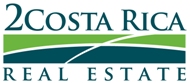 San Jose, Costa Rica (PRWEB) May 06, 2012
May 8th and 9th, Costa Rica will host the 2nd Annual Forum on Sustainability and Happiness. The first event, which took place several years ago and included the participation of Ex Vice President Al Gore, takes on terms related to the importance of ecology, sustainability and also integrates the importance of social programs on national and corporate levels which insure the happiness of those involved.
This past month as the United Nations met, they exposed the need for nations to begin measuring their success not only by GDP, but also by the levels of happiness and satisfaction of their populace. Bhutan, a leading Asian nation in these aspects has gone so far as to create Gross Internal Happiness index, measured much like a GDP to insure that their policies and systems are fomenting the happiness of their people.
Costa Rica, a world leader in both ecological sustainability and its happiness index has embraced the importance of both elements perhaps more than any other country on the planet. The nation has seen droves of foreign investment due to its well educated, well cared for and happy populace, which combined with a green vision for its future have made it haven for all types of investments. Corporate investment, near sourcing and technological investments are booming in San Jose and Escazu. In addition and perhaps as important to Costa Rica's international recognition are the amount of tourists who are flocking to this country for the opportunity to experience both its natural beauty and laid back lifestyle.
The numbers of North Americans, Europeans and Asians investing here for retirement purposes, traveling to take advantage of the quality and affordable health care, and the desire to own properties in progressively ecological nations are rising sharply. The upcoming forum will highlight both Costa Rica's role as a leader in these field as well as inspire dialogue and ideas for integration of these principles in the global economy.