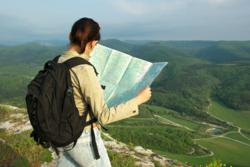 New treatments that can help prevent or alleviate the symptoms of jet lag, motion sickness and altitude sickness are now available.
London, UK (PRWEB UK) 4 May 2012
International travel is now easier than ever, but in order to ensure that your travels go as smoothly as possible, it's important to be prepared. There are a number of different conditions that can affect people when they are traveling or while they are on their holiday, which is why HealthExpress has decided to expand its Travel Health category, which already includes the Traveler's Diarrhea pack and various malaria medications. New treatments that can help prevent or alleviate the symptoms of jet lag, motion sickness and altitude sickness are now available.
Jet lag
Jet lag is a condition that develops when the body struggles to adjust after a person has traveled over many different time zones. This can cause a person to experience a number of uncomfortable symptoms which can include difficulty staying awake or falling asleep when a person needs to, nausea, irritability, diarrhea, anxiety, lack of energy, confusion or lack or energy, to name just a few examples. The Jet Lag Treatment pack from HealthExpress aims to alleviate these symptoms with the help of melatonin-based treatment. Melatonin is a hormone naturally produced to prepare the body for sleep and by supplementing the body with melatonin during times of sleeplessness, travelers can adjust more quickly to their new time zone.
Motion sickness
A person can become sick as a result of the motion experienced during travel by train, car, boat or aeroplane. Symptoms, which primarily include nausea, tend to develop when your brain is confused by differing signals from the eyes and inner ear. Treatment for motion sickness mostly involves the use of treatments which block these signals from reaching the part of the brain that controls nausea and sickness. Treatments for motion sickness available from HealthExpress include Avomine, Scopoderm patches and Kwells.
Altitude sickness
Altitude sickness is most likely to develop in people who spend time at high altitudes, however it mainly occurs in cases where a person has ascended a great distance too quickly. People with altitude sickness may experience a number of uncomfortable symptoms and in severe cases it can even be fatal.
There are a number of medications that can be used to make the occurrence of altitude sickness less likely, however they should not be used as a substitute for appropriate acclimatisation methods when ascending. Treatments that can make the body less vulnerable to altitude sickness include Diamox, which is now available from HealthExpress.
HealthExpress Company Information
HealthExpress is an online clinic specialising in providing treatment, support and advice for common embarrassing medical conditions and lifestyle problems. Launched in 2002, they provide their patients with a discreet, confidential and secure way to order prescription medication online by completing a free online consultation with a registered doctor.
For more details, visit the website at http://www.healthexpress.co.uk or contact HealthExpress on 020 7084 7594 or via email.
HealthExpress is a brand name of Hexpress Healthcare Ltd, PO Box 344, Mont Crevelt House, Bulwer Avenue, St. Sampson, Guernsey GY1 3US. Phone: 020 7084 7060.