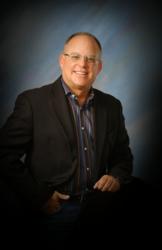 Carlsbad, California (PRWEB) May 07, 2012
Nova Mobile Systems, a rapidly growing leader in mobile computing, is pleased to announce the addition of Keith Zeber to its Mobile Solutions Sales team. Keith will serve as EVP of Western Regional Mobility Sales responsible for enterprise mobility solutions to all of Nova's focused vertical markets. Keith joins Nova with over 23 years of industry related sales and business development experience including EVP and GM Western Region of Mobility for Denaliai Advanced Integration, Intermec and Comtech Tolt Technologies. With Tolt he was responsible for all North America sales to enterprise end user solutions involving hardware, software, maintenance, managed services and carrier activations. He also served in several leadership capacities at Symbol/Motorola over a twelve year period from Account Manager to Vice President and General Manager of the Western Region. Prior to Symbol/Motorola, Keith was employed in various sales capacities at Intermec before its sale to Litton in 1989.
To contact Keith or Nova regarding our products or services, please visit our website at http://www.novamobility.com or email kzeber (at) novamobility (dot) com.
About Nova - Since 2008, Nova Mobile Systems, Inc. has been an innovator and integrator of mobile computing systems technologies. Covering both coasts from Charlotte, N.C. to Carlsbad, Calif., Nova is a true value-added reseller and integrator of technologies specializing in consolidation and mobile computing solutions integration, project management, software and services to supply it's customers with leading reliable technology solutions to meet the demands of multiple verticals industries with a full line of commercial and rugged computer technologies. The company focuses on the specific needs of it's customers, without limitations, through a complete understanding of the customers' mobile computing needs, and then combines reliable, stable, industry-leading solutions. Nova puts the reliability and value back in the VAR (Value Added Reseller). For more information, visit http://www.novamobility.com or find us on facebook.