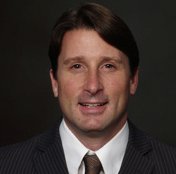 Children in need are all over San Diego County...
San Diego, CA (PRWEB) May 06, 2012
April is National Child Abuse Prevention Month. This recognition helps raise the awareness of the severity of this issue in the United States. There are a number of San Diego County non-profit organizations that assist children in need. This includes Voices for Children that does exactly what their name implies; provides a voice to children who otherwise would not be heard. Voices for Children trains volunteers to be Court Appointed Special Advocates or CASAs, then matches them with children who are at risk largely due to inadequate parental support. These children have endured traumatic experiences, including abuse and neglect. They are often in foster care, but may be with the state or even living at home. Pat Hook, co-owner of Source Capital, a private lender in Rancho Bernardo, has been serving as a volunteer CASA with Voices for Children, since 2007.
The experience of being a CASA, "opens our eyes to what is in our own back yard," says Hook. "Children in need are all over San Diego County; boys, girls, younger, older." He continues, "you get to know the child you are matched with. You take them on an outing every other weekend." The amount of time required to volunteer as a CASA varies, but is generally between eight and fifteen hours per month. To help the court better understand the condition of the child, CASAs are their eyes and ears. This includes letting the court know how a child feels in their current situation, how they are doing in school and if they need clothes, braces or other things that need to be provided.
According to Hook, there is a great need for more volunteers. Males are especially sought to support the many boys still on a waiting list. To learn more about Voices for Children San Diego and their life changing CASA program, visit their website at http://www.voices4children.com/ or call 858-569.2019.
ABOUT PAT HOOK
Originally from Minneapolis, Minnesota, Pat has been a resident of San Diego for the past six years. Before moving to San Diego, Pat lived and worked in Europe, including Prague, Czech Republic, which is where he met his wife, Pavla. In addition to being a volunteer Court Appointed Special Advocate with Voices for Children, Pat is one of the founding partners of Source Capital, along with co-founder Sacha Ferandi. Pat's main role is as an underwriter. He is a licensed real estate broker in California and a board member of the California Association of Mortgage Professionals. Pat lives in North San Diego County with wife Pavla, son, Patrick and daughter Isabella. He enjoys staying active, running, volunteering and mostly spending time with his family, which includes a shared love of traveling.