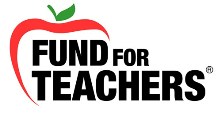 For 12 years, Fund for Teachers grants have honored exemplary teachers' quest for life-long learning and intensified the impact they make in the classroom.
Houston, TX (PRWEB) May 07, 2012
Fund for Teachers recently awarded 463 educators from across the country $1.8M in grants to pursue learning adventures they designed. After proposing what they want to learn and where they want to learn it via an online application, the winning teachers were selected by a committee of civic, corporate, education and philanthropic leaders. These preK-12 educators now embark on their global fellowships throughout the summer. Examples of the winning fellowships include:

Stephen Howard, Phylecia Ragland and LaVerne McDonald (Ossie Ware Mitchell Middle School - Birmingham, AL) who will explore the British Isles' geography, cultural influences, and historic sites that inspired Byron, Polidori and Stoker's development of vampire legends to increase students' interest in reading;
Diane Palm and Shunn Rector (Harris County Juvenile Justice Alternative Education Program Harris County Youth Village - Houston, TX) who will examine the Atlantic Slave Trade's enduring legacy in Senegal through the eyes and voices of its citizens to create multimedia, cross-curricular social study units that help students identify the impact this era made on Senegal and America;
Roxanne Binaso (East-West School of International Studies - Queens, NY) who will gather narratives and primary sources from microfinance organizations and micro-entrepreneurs in the Philippines to create a course prompting students' comparison of their lives with those striving to rise above poverty; and,
Alexander Schwarz and Steven Shimmon (Lowell High School - San Francisco, CA) who will explore cultural and religious syncretism in Vietnam and observe the historical legacy of imperialism to facilitate students' understanding of the country and its people beyond an American-conflict context.
A complete list of Fund for Teachers' 2012 grant recipients and their itineraries is available at fundforteachers.org.
Since 2001, approximately 5,000 preK-12 educators have leveraged $18M in Fund for Teachers grants to experience this unique style of professional development and pursue new knowledge on every continent. Teachers interested in applying for a 2013 summer grant may apply through an online beginning October 1, 2012.
"Fund for Teachers grants fall right in line with President Obama's RESPECT initiative that's striving to make teaching America's most important and respected profession," said Karen K. Webb, Fund for Teachers executive director. "For 12 years, Fund for Teachers grants have honored exemplary teachers' quest for life-long learning and intensified the impact they make in the classroom. By rewarding our nation's best teachers with opportunities to deepen their scholarship, our grants catalyze students' growth, as well."
"Teachers matter. Fund for Teachers recognizes that fact and supports teachers' personal and professional development," said Angela Maiers, nationally-known education consultant. "Fund for Teachers empowers America's teachers by saying, 'We believe in you. We believe you're preparing our students well for their future. Go out into the world to discover new ideas that will cause a ripple effect of learning in your classrooms."
Fund for Teachers enriches the personal and professional growth of teachers by supporting their pursuit of learning opportunities around the world that have the greatest impact on their practice, their students and their school communities. Visit fundforteachers.org or facebook.com/fundforteachers for more information on applying for or supporting Fund for Teachers grants.