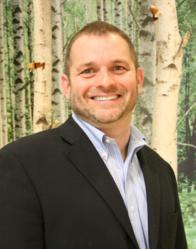 Sylvania, OH (PRWEB) May 07, 2012
Root, the strategy execution consulting company, and the Airports Council International – North America, the organization that represents local, regional and state governing bodies that own and operate commercial airports in the United States and Canada.
Gary Magenta, Senior Vice President of Client Solutions at Root, will lead a one-hour interactive session entitled "What's Going On At Your Airports?" The session will explore opportunities for strategy and vision alignment for organizations within the airport sector and demonstrate how to build a business case for positive change.
Attendees will walk through a case study of how San Diego County Regional Airport Authority (SDCRAA) achieved alignment through its leaders, deployed through its managers and sustained change with its people. The group will also be invited to participate in a group activity using the SDCRAA case study and share in workbook exercises around developing a vision and mission, assessing organizational readiness, and taking meaningful action using a systems-view approach to changing business culture and behaviors, improving productivity, and accelerating business results.
WHERE: Sheraton Nashville Downtown • Nashville, TN
WHEN: Wednesday, May 9, 2012, 9:45 – 10:45 AM
About Root
Root is the strategic execution company that helps organizations engage its people as the catalyst and driver for change. With more than 20 years of insights from partnering with the world's largest businesses, Root uses a proven strategy execution framework that transforms businesses and accelerates results. A privately-owned company, Root is based in Sylvania, Ohio. For more information, visit http://www.rootinc.com.