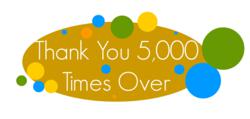 (PRWEB) May 04, 2012
The company specializing in tax relief, tax resolution and tax preparation celebrates its five thousandth client that retained its services. "Today is a day to finally celebrate the hard work and commitment that the staff here has demonstrated for Ideal Tax Solution's clients." Says David Clermonce, who sits on the company's board. Ideal Tax Solution says that five thousand clients is just the first step. The company does business in all fifty states and plans to heavily push it services on a much larger scale. In addition, Ideal Tax Solution plans to invest more in its legal services department to ensure that all of the company's clients receive the same level of service. Ideal Tax Solution has already heavily invested in its legal department in the last year alone to improve efficiency and customer satisfaction.
Many companies in the same industry as Ideal Tax Solution have recently struggled to maintain the customer satisfaction. A large number of delinquent tax payers have been struggling to make ends meet. Many of them are also experiencing garnishments and levies on their bank accounts, making it even more difficult to maintain the affluent American lifestyle. As a result, numerous tax relief firms such as, Ideal Tax Solution have been rigorously improving their legal department's dynamics to maximize efficiency and reputable service. Christen Hernandez a Senior Tax Analyst at Ideal Tax Solution states, "With so many people out there who owe back taxes and are getting garnished, many of them have looked everywhere for help, we want our company to be there when they need us most." When looking at the implications and advertising headlines many tax resolution firms broadcast, it's easy to see that many of them stress a quick stop to collection actions. Unfortunately, many tax resolution companies cannot keep up with the demand. This causes a huge backlog of people who need immediate assistance.
Ideal Tax Solution says that they have invested more in their legal services department than 95% of the firms out there. Ideal Tax Solution also promises to make sure that each and every one of their clients comes before anything else. "There is nothing more important than servicing our clients here at Ideal tax Solution, it's what we do and who we are." Says Christen Hernandez, a Senior Tax Analyst at Ideal Tax Solution. Ideal Tax Solution has high hopes for its future. The company plans to hit the ten thousandth mark in half the time.
About the company: Ideal Tax Solution, LLC is located in Costa Mesa, CA and provides tax negotiation services, preparation and is a collection defense specialist. Their Tax Attorneys, IRS Enrolled Agents, CPA's, Senior Tax Consultants have over 55 years of combined experience working to help American tax payers with the IRS and State Tax Agencies. Ideal Tax boasts an "A" rating with the Better Business Bureau earned through providing excellent services.