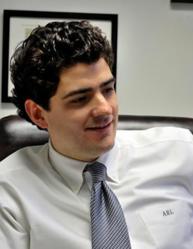 Atlanta, Georgia (PRWEB) May 08, 2012
The personal injury firm of Andrew R. Lynch is proud to announce the launch of its new website. This clean, compelling site reflects his experience in the legal profession and his stature in the Atlanta community. Andrew R. Lynch is proud to serve clients from all walks of life, and wanted his website to be more than just a digital billboard.
As one of the most effective motor vehicle lawyers in the Atlanta area, his website offers a wealth of knowledge for potential clients and curious readers alike, delivered in a clear and authoritative style. While the website outlines his remarkable biography and extensive courtroom experience, it also goes considerably further, providing information about the range of legal services that Andrew R. Lynch provides.
Andrew R. Lynch manages his practice based on the motto, "Every case is prepared for trial." Of course, as an experienced attorney, he knows that not all cases actually go to trial, but the motto reflects a mindset of meticulous preparation that Lynch brings to every case he takes on. The quality of information on his new website is a direct result of this same attention to detail.
Most importantly, the new website makes it easier than ever to get in touch with Andrew R. Lynch, thanks to a "Quick Contact" form built into every page on the site. Lynch has been active on social media sites Facebook and Twitter, and his new site brings all these outlets together in one place as well as providing a direct line to his personal inbox.
If you or a loved one has been injured, you need experienced personal injury accident attorneys on your side. Since he set up his practice, Andrew R. Lynch has been called to take on a wide variety of criminal defense cases and personal injury suits. He is a hard worker with an authentic love for what he does, and Lynch is always happy to answer questions.
Andrew R. Lynch provides expert legal services for Atlanta, Decatur, Dunwoody, Lithonia, DeKalb County, Fulton County, and Gwinnett County. Although the law offices of Andrew R. Lynch cannot promise the outcome of any case, they do pledge to devote their knowledge and hard work to obtaining the best outcome for their client. As a preeminent personal injury firm, Lynch is keenly aware of the great responsibility that comes with a great reputation.
For media information, please contact Andrew R. Lynch PC at 404-373-7735
http://www.atltrialattorneys.com/default.aspx