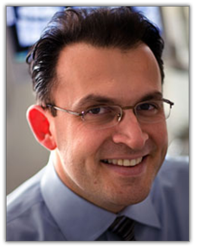 Columbia, Maryland (PRWEB) May 08, 2012
Garbis Dental Associates has announced the launch of a website that has been optimized to be a one-stop information source for consumers, providing clear and accurate facts on cosmetic dentistry techniques and procedures. Dr. Garbis believes community service is at the heart of family dentistry practice.
The family dentistry website is packed with information and many questions will find answers right away. The team has already fielded questions from parents about getting kids to brush right, and the classic query, "Are Invisalign braces really invisible?" Dr. Garbis has extensive experience with both restorative and cosmetic dentistry, as well as snoring treatments and jaw-joint problems. He and his team have done world-class work with the latest technology and materials, and they're happy to open up their collective knowledge to the community.
A cosmetic dentist and local native who also happens to speak pretty good Greek, Dr. Garbis has taken an unprecedented step with this new website: he's opened it up to let anyone with a question get in contact with him directly. This "Ask the Expert" feature will also be used to expand the website in the future, building a database from questions sourced directly from the Columbia area community.
From basic oral health tips to specialized subjects such as dental crowns, the website is always expanding and welcomes public feedback. Anyone interested in scheduling an appointment with Dr. Garbis can now start the process online. You can request an appointment and download the new patient information form in advance. The website also introduces the dentistry team at Garbis Dental and offers a photo gallery of satisfied patients as well as remarkable "Before and After" pictures.
Most of all, the new website makes it easier than ever to get in contact with Garbis Dental. The site is designed for usability, and it will scale to any mobile devices you have. Because it has been optimized for high speeds, even the slowest internet connections will find the Garbis Dental site loading quickly and easily. At home or on the go, any time day or night, you can reach the Garbis team!
From the beginning, Garbis Dental has built a reputation on making state of the art service affordable to anyone. Their new website reflects that commitment, providing accurate and up to date information on all aspects of dental health. From complex oral surgery to perfect maintenance work, the Garbis team delivers professional, dependable results.
For media information contact George D. Garbis DDS at 410-730-3800
http://www.garbisdental.com/default.aspx