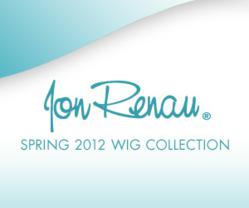 The hair not only feels softer but healthier as well.
Dallas, Texas (PRWEB) May 07, 2012
Jon Renau® invites all women to "revamp" their look with the new 2012 Spring Wig Collection. In order to appeal to the fashion-conscious woman, the brand strategically chose the hairstyles of iconic Hollywood celebrities as inspiration for the collection. The six new wig styles range from pixie cuts to shags to bobs to long layered looks.
Stylish cuts and comfortable features were fundamental components in achieving flexible styling options for the busy modern woman. All six wigs feature breathable cap constructions and natural finishing touches such as a lace front, monofilament top and remy human hair. At the core of this collection you will find the comfort and stylability women desire.
The Sienna wig was constructed with the best wig characteristics available on the market. This long layered style is one of two made from top-quality remy human hair. Sienna is a Wigs.com favorite because the style is versatile and realistic enough to suit a number of women. "Having a remy human hair wig that has a lace front and monofilament cap construction is the closest thing to having your own healthy shiny hair," said Sales Manager, Christina Jones.
With this new collection Jon Renau® introduced a new coloring process, Renau Naturals. This feature allows the customer to dye the wig according to her unique taste. Renau Naturals is a more natural coloring process that provides a less chemically processed fiber. "The hair not only feels softer but healthier as well," said VP Product Development & Branding, Lisa Minervini.
Explore the six new wig styles from the Jon Renau® 2012 Spring Collection at Wigs.com. View an exclusive behind-the-scenes look of the collection's photo shoot by Wigs.com at the company's blog.