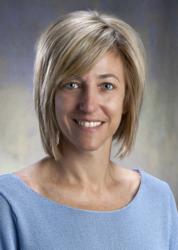 "Our goal is for NoBLE to become the safety net that links health care providers, educators, children and families to resources at Beaumont and other organizations for bullying victims," explains Dr. Seltzer
Royal Oak, Mich. (PRWEB) May 04, 2012
Beaumont Children's Hospital has launched Michigan's first hospital-based, anti-bullying program to raise awareness, provide supportive counseling and develop research-based bullying programs.
Based at Beaumont Children's Hospital in Royal Oak, the No Bullying Live Empowered, or NoBLE program, will offer individual and group psychoeducational services for bullying victims, witnesses, perpetrators and their families, and a bullying crisis hotline operated by Common Ground.
It will serve as a resource and referral center for schools, health care providers and individual families throughout the community.
The program's launch coincides with Stand 4Change Day, a national anti-bullying event sponsored by Defeat the Label, where students in schools across the country are stopping and standing up at noon on May 4 in opposition to bullying.
"Bullying is a growing problem with significant, long-term mental health consequences for victims, bullies and witnesses," says Marlene Seltzer, M.D., medical director of the NoBLE program. "It crosses all socio-economic classes, races and age groups. It's estimated that about 10 percent of children in the U.S. are bullied, with 80 to 90 percent of preadolescents facing ongoing psychological and physical harassment at some point in their school lives."
Bullying may affect physical as well as mental health, producing symptoms such as stomachaches, headaches, dizziness, bed-wetting, as well as depression, anxiety, low self-esteem, eating disorders and substance abuse.
A Michigan Department of Education report indicates that there were more than 34,000 bullying incidents in the state during the 2010-2011 school year, including 8,211 in Wayne, Oakland and Macomb counties. Dr. Seltzer believes the real numbers are higher because bullying is underreported due to fear and social stigma.
Through the program, Dr. Seltzer and social work professionals will provide confidential services for children, adolescents and young adults who have been exposed to bullying, and their families or caregivers.
Program staff will work collaboratively with schools, educators, other health providers and local mental health organizations, such as Common Ground, on identifying needs and creating programs to meet those needs.
"Our goal is for NoBLE to become the safety net that links health care providers, educators, children and families to resources at Beaumont and other organizations for bullying victims," explains Dr. Seltzer.
Although many schools have bullying prevention policies in place, they do not always have the resources to provide ongoing support, counseling or behavioral health services for students who are bullied or who bully, or for witnesses.
NoBLE will also create educational material and develop programs to help give family members and caregivers the skills to address and support youth affected by bullying.
The new program is funded in part through community donations to Children's Miracle Network Hospitals. Beaumont Children's Hospital is the only Children's Miracle Network Hospitals affiliate in Southeast Michigan.
Located in the Medical Office Building at Beaumont, Royal Oak, you can find out more about the NoBLE program, or schedule an appointment, by calling 248-898-9951, or visit http://www.beaumontchildrenshospital.com/noble-support-for-bullied-children.
Bullying victims, witnesses and families will have 24/7 access to support through a bullying hotline, operated by Common Ground, a nonprofit crisis intervention agency dedicated to helping youths, adults and families move from crisis to hope. Through the toll-free hotline 855-URNOBLE, Common Ground will offer confidential crisis intervention, debriefing, information and referrals.
Help will also be available through Common Ground's new Online Crisis Chat, a free, confidential online service. Online Crisis Chat will be available Monday through Friday, 4 -10 p.m. by visiting http://www.commongroundhelps.org and clicking on the "online chat services" button.
About Beaumont Children's Hospital
The Beaumont Children's Hospital provides comprehensive services for children from specialized care for premature babies through an entire range of pediatric subspecialty services. Pediatric care can include immunizations and well child care, allergy testing, surgery, treatment for children with learning disabilities, heart disease, blood disorders, cancer, gastrointestinal disorders, asthma, diabetes, genetic disorders, infections and emergency care. Beaumont is an associate member of the National Association of Children's Hospitals and Related Institutions and the only Children's Miracle Network Hospitals affiliate in Southeast Michigan. Find out more about services of the Beaumont Children's Hospital on the web at http://www.beaumontchildrenshospital.com/.