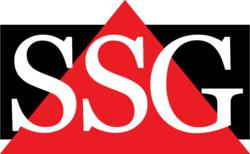 "We want to welcome Chris to the SSG team. His knowledge of all things Informatica will prove to be a huge asset for us," said Steve Steinheimer, President and CEO of SSG.
Richardson, TX (PRWEB) May 06, 2012
SSG is happy to announce that Chris Cingrani has recently joined us in the position of Informatica Data Quality (DQ) and Master Data Management (MDM) Practice Lead within our Data Management Practice. Chris will lead our sales and delivery efforts company-wide in those particular areas and also anchor the opening of our new Denver office.
Chris has a great deal of experience in Data Quality and in his role as DQ Practice Lead at SSG he will represent SSG as a member of the Informatica Data Quality Product Advisory Council working alongside a group of influential Informatica Data Quality customers and users. He will meet on a regular basis with data quality experts from a wide range of industries, solving a wide range of data quality problems, as well as with Informatica DQ product team leaders to provide feedback and ideas for the Informatica DQ roadmap.
Chris comes to us most recently having served as a Senior Manager with Capgemini responsible for leading their North America SAP EIM consulting practice, driving sales for Data Quality, Data Governance, Data Integration and SAP MDM opportunities as well as providing thought leadership in the Enterprise Information Management (EIM) space for Capgemini.
Prior to Capgemini, Chris held a number of roles within Informatica Corporation including Data Quality Solutions Manager, Southwest Regional Professional Services Manager and District Sales Manager. While with Informatica, Chris was responsible for driving the sales and scoping efforts associated with Data Quality, Data Governance and MDM for new and existing clients. Chris also provided feedback and input from his customers to Product Management within the Data Quality Business Unit, including recommending features/functionality within the DQ product line. As a Professional Services Manager he developed methodology and sales strategies for DQ solutions offered by Informatica Professional Services.
Prior to Informatica Chris was a Data Quality Solutions Manager at Firstlogic, Inc. and an Enterprise Account Manager, Data Quality with Business Objects (now SAP Business Objects) after their acquisition of Firstlogic.
"We want to welcome Chris to the SSG team. His knowledge of all things Informatica will prove to be a huge asset for us," said Steve Steinheimer, President and CEO of SSG. "Our company has grown rapidly over the past year and with the addition of highly qualified people like Chris and others we also want to announce that we are expanding our operations by opening a new office in Denver to better serve our customers."
About SSG, Ltd
Founded in 1997, SSG, Ltd. is a Dallas-based Oracle Gold Business Partner and Informatica Channel Partner specializing in Billing and Revenue Management (Oracle BRM), Data Management (Informatica Platform and Oracle DW/BI) and Custom Software Development. As a premier software professional services firm, SSG specializes in building trust-based relationships and solving complex problems in business-critical applications for our clients. The ideal SSG client has made significant investments in technology and values a partner they can depend on to bring a depth of experience and solve their technology challenges right the first time. SSG prides itself on providing the highest quality service to its clients with an unrivaled level of professional integrity, and is also proud to have been named one of the Dallas Business Journal "Best Places to Work" for three consecutive years.
Media Contact
SSG, Ltd.
Mark Piper, Director of Marketing
801 E Campbell Rd, Ste 350, Richardson TX 75081
info(at)ssglimited(dot)com
http://www.ssglimited.com