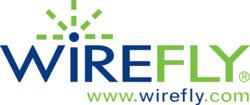 Perhaps most surprising, the majority of mothers surveyed thought it was acceptable to send/receive a text or Facebook message on Mother's Day.
Reston, VA (PRWEB) May 07, 2012
Wirefly (http://www.wirefly.com), the Internet's leading authorized retailer of cell phones, smartphones and wireless plans, today released surprising results of its behavioral survey on Mother's Day communication plans. As voice calls slowly lose ground as the most commonly used form of communication, with more Americans favoring texting and Facebook to stay in touch with friends and families, this survey illustrates the growing acceptance of these nontraditional – and some may say less personal - forms of communication to wish moms across the America a Happy Mother's Day.
Key highlights of the survey:

Most mothers find it acceptable to use mobile text messages and Facebook posts on Mother's Day;
Sons are less accepting of the practice than daughters;
A majority of Americans think it is ok to send mom a text or Facebook message on Mother's Day
Wirefly surveyed Americans, ages 18 and older, to ask them how they planned to contact the mothers in their lives to wish them a Happy Mother's Day. Wirefly solicited their opinions on whether they thought it was appropriate to use various nonverbal methods of communication, such as mobile text messaging, Facebook, and Twitter to tell mom "I love you". The surprising results revealed that while traditional methods (in person, phone call) are still preferred (though not by much), more and more American's are embracing the use of technology as an acceptable means to communicate to their loved ones on Mother's Day.
My, My How Times Have Changed:
Historically, Mother's Day is best known as the busiest day of the year for phone calls, with an estimated 112.5 million sons and daughters dialing up their moms across the U.S. in 2011. Wirefly's survey results indicate that next to an in-person visit (58 percent), phoning home is still the most common way Americans plan to contact mom (53 percent). However, it may soon become a thing of the past, with slightly more than half (53 percent) of those polled stating that it is acceptable to send either a text or Facebook message to tell their mothers that they care.
The Generational Divide:
Not surprisingly, results vary significantly by age, indicating that there are major generational differences in communication preferences. Younger adults are much more likely to send their mom an electronic message on Mother's Day. A whopping 70 percent of survey respondents between the ages of 18 – 24 years find it acceptable to text mom, while 60 percent think it's ok to send her a message on Facebook. With age comes less acceptance of using technology to communicate with mom on her important day. Amongst respondents age 24 - 35, only slightly more than half find it acceptable to text (56 percent) and use Facebook (53 percent) and slightly less than half of 35 - 49 year olds are ok with sending a text (48percent) or using Facebook (49 percent). The traditionalist and baby-boomers (50 years and older) are the least likely to replace talking with technology, with the majority finding it inappropriate to use text or Facebook, 64 percent and 65 percent respectively, on Mother's Day.
To Tweet or Not to Tweet:
Attitudes regarding Twitter suggest that it is still in the early stages of adoption with only 25 percent of respondents thinking it's ok to tweet mom their well-wishes. However, just because some are accepting of Twitter doesn't mean they are going to use it, with less than 1percent stating they actually plan to give mom a shout-out using 140 characters or less this year.
Mama's Boys:
Interestingly, gender played a significant role in determining communication preferences, but not as one might predict. On average, sons are less accepting of nontraditional means to communicate with mom than are daughters:
Text: Half of the women in the survey find it acceptable to send a text message to wish the moms in their life a Happy Mother's Day, while only 41percent of men find it acceptable;
Facebook: 51percent of women also find it acceptable to use Facebook to wish their moms a Happy Mother's Day, while only 39 percent of men find it acceptable;
Twitter: A third of women find it acceptable to 'tweet' mom a Happy Mother's Day, while a mere 20 percent of men find it acceptable.
Mother Knows Best. Or Does She?
Perhaps most surprising, the majority of mothers (60-percent) surveyed thought it was ok to send/receive a text or Facebook message on Mother's Day. Could it be that mothers are now the early adopters of social technology or do the results support the notion that it is a mother's nature to be forgiving when they receive an "i luv u" instead of actually being told, "I love you" by their children? Commenting on this shocking statistic, Dave Rook, Wirefly's chief marketing officer stated, "It's definitely a generational thing. Moms of younger kids today are often times as tech-savvy as their children. That doesn't mean they wouldn't appreciate hearing their children's voices, but this survey seems to suggest that they fully embrace these new forms of communication versus simply tolerating them." Only a mother knows for sure.
And meanwhile, be sure to check out exclusive Wirefly deals on the latest cell phones available during its Mother's Day Sale, http://www.wirefly.com.
About the Survey:
The recently completed U.S. consumer survey was conducted from a pool of Wirefly customers. The sample of 540 respondents was 46 percent Male and 54 percent Female. 39 percent of the respondents were above the age of 50, 35 percent were 35-49 years old, 20 percent were 25-34 years old, 6 percent were 18-24 years old. The margin of error was within four percentage points.
About Wirefly
Wirefly.com is America's trusted source for cell phones and wireless service plans. Owned and operated by Simplexity, Wirefly.com is the Internet's #1 authorized dealer for the top cellular carriers in the U.S. Wirefly.com offers discounts and services not available in retail wireless stores including a better selection of the latest cell phones, greater savings, straightforward pricing with no rebates, and fast, free FedEx shipping with free returns on devices from HTC, Motorola, Nokia, Samsung, LG, BlackBerry and many other cell phone handset manufacturers. For more information about Wirefly's wireless products and services, visit http://www.wirefly.com. Shopping from a web-enabled cell phone? Wirefly's mobile-optimized website, mobile.wirefly.com allows consumers to quickly and easily explore its extensive catalog of cell phones and receive unbiased information from any web-enabled cell phone, regardless of operating system. With Wirefly Mobile, visitors can shop and compare phones and pricing by manufacturer, carrier or rate plan while on the go.
Contact
Megan Murray
Simplexity
703.657.4102
mmurray(at)simplexity(dot)com