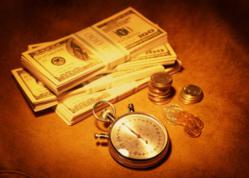 No longer is it necessary to accept your current level of expense as "just a cost of doing business".
(PRWEB) May 07, 2012
Every month organizations try to make sense of wireless statements. Untold millions look at it in confusion and utter disbelief. Is there a way to get a handle on this necessary but seemingly "uncontrollable" expense.
Well, the answer to this question is a resounding yes! Finally there is a hassle-free way to reduce this expense without changing service carriers or phone numbers. Actually, the only noticable difference is a meaningful reduction in the money going out on a monthly basis to support this necessary service. No longer is it necessary to accept current levels of expense as "just a cost of doing business". This program is designed for any company that spends between $1,000 and $100,000 per month on wireless services.
At Innovative Business Associates, LLC the business model is built around Professional "Groups". Each "Group" utilizes a unique proprietary auditing technology that brings Fortune 500 caliber targeted savings and cash flow opportunities to companies that simply cannot justify the high cost of implementation and execution internally. The "Groups" are associated with over 400 regional accounting firms and 40 of the Fortune 500 companies utilize one or more of these services.
"Everyone in the expense loop has a vested interest in seeing that they are getting all they can from you. We on the other hand work as advocates to ensure that you keep more of your cash. Our incentive is to produce results and we ensure that there is absolutely no risk on your part since we only get paid from the savings that we generate while guaranteeing you a very attractive return on investment that results in an increased cash flow for your operations".
In addition to the Wireless Expense Solution highly successful targeted "Groups" are in place that focus on Waste Removal Expense, Energy Expense, Workers Compensation Cost Recovery, Property Tax Expense, Freight Expense and Merchant Interchange Fee Reduction along with opportunities for Facility Related Tax Incentives, Work Force Related Tax Incentives and more. Very simply, this technology is well beyond the scope of the traditional accounting and finance activities.
For those that agree that a "Dollar Saved Spends Just Like A Dollar Earned" and would like to reduce business expenses and increase cash flow then go to http://www.InnovativeBusinessAssociates.com to find out first hand how to benefit from these savings and cash flow solutions or by phone or email to schedule a time for a brief discussion and analysis resulting in a conservative savings summary.