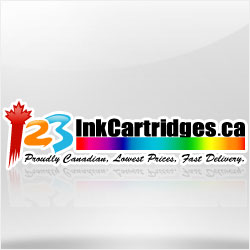 Montreal, Quebec (PRWEB) May 04, 2012
The Canadian company 123inkcartridges.ca has provided quality printer supplies to customers for many years. Recently the company expanded their product line to include iPod accessories as well. Like all their products they are offered at the lowest prices possible.
Located in Montreal, Canada 123inkcartridges.ca continues to increase the number of products that are available to customers in the United States and Canada. The most recent addition includes iPod accessories. As technology continues to improve and demand for high tech devices grows the company is expanding to meet these needs.
With facilities in two locations shipping products to customers is a speedy process. 123inkcartridges.ca is dedicated to meeting the high customer demand in as expeditiously as possible. Customer service is a serious concern for this company who hires full time customer service staff to provide each customer with a pleasant shopping experience. Recently, the company began to increase its product lines to include various Apple products which include iPod accessories and iPad cases. Providing quality products at reasonable prices is one of the main goals of this company. 123inkcartrigdes.ca is growing their available products as the interest in various high tech devices continues to expand. The company desires to meet the needs of their broad customer base.
The store is easily accessed via the internet at http://www.123inkcartridges.ca. There is more information about the types of products provided by this cutting edge company. Peruse through the various types of iPod accessories which can increase the enjoyment of the device. 24/7 customer service is available to help online shoppers find the products they are searching for at prices they can afford.
About 123inkcartridges.ca
123inkcartridges.ca began as an online store where computer users and business owners could purchase printer ink and toner cartridges at reasonable and affordable prices. Over the years as the technological world began to expand, the company also started adding various products to meet customer needs. The two offices of the company are located in Vancouver and Montreal Canada. They store on-hand inventory in local facilities which can be shipped as soon as an order is taken. They continue to hold true to their original business goals of making quality products available to customers at the lowest possible prices.