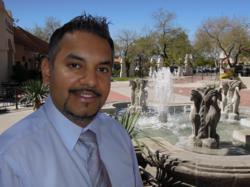 Having an office website [...] provides current and prospective patients not only general information, but also an opportunity to further their dental education,
Tucson, Arizona (PRWEB) May 15, 2012
Tucson family dentist, Jay Sidhu, DDS, of Midtown Family Dentistry has announced the launch of a new, patient-focused website. The practice recently launched the new website created by dental website design leader, ProSites, Inc. The website contains many interactive features including patient education videos and a free Smile Analysis feature that help patients make better informed decisions about their oral health. The website also utilizes extensive search engine optimization techniques to reach patients and local consumers who are searching for relevant information about Tucson, AZ crowns and implants.
"Having an office website is crucial on many fronts. It provides current and prospective patients not only general information, but also an opportunity to further their dental education and IQ. New patients can also read about the staff here at Midtown Family Dentistry and put a face to the names, helping to take away from that initial anxiety during their first visit. Our hope and goal is that our website will provide informative content to all patients. Should they have any further questions, the website provides all of our contact info so that their questions may be fully addressed," said Dr. Sidhu.
Current and prospective patients now have access to information about providers, educational videos, before and after photos of dental procedures, and other informative content when they visit the website. Some of Dr. Sidhu's services include:
Family Dentistry
Crowns & Implants
Dr. Sidhu is also utilizing his website to educate the community on the importance of oral health. The website includes a patient resources page as well as a frequently asked questions page with topics ranging from oral hygiene to dental procedures.
"By visiting our links and frequently asked questions pages, patients have a great opportunity to have their basic dental questions answered. How often should I floss? Do I need to have my teeth cleaned every six months or more often? What does a crown look like? Should I get a veneer on my front tooth? Our website is an invaluable resource in providing answers to these questions and many more with the benefit of being accessible day or night. As always, it also provides our contact information should you need to discuss anything with us on the phone or via email," said Dr. Sidhu.
About Dr. Jay Sidhu:
Dr. Sidhu graduated from Creighton University School of Dentistry in 2006. After graduation, he moved to Seattle, WA where he worked as a dentist for a large practice developing his skills and gaining knowledge from his colleagues and patients. In April of 2010, Dr. Jay Sidhu opened his practice in Tucson, Arizona, where he assists many patients with crowns, dental implants, and other general and family dental needs. Dr. Sidhu is a member of the American Dental Association, Arizona Dental Association, and the Southern Arizona Dental Society. For more information about Dr. Sidhu or Midtown Family Dentistry, please visit their website at midtownfamilydentistry.com.