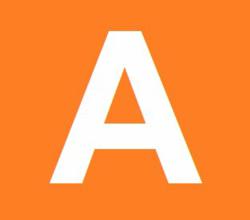 Check out the new design of the website and follow the news - visit Alltopics.com everyday.
(PRWEB) May 05, 2012
Alltopics.com has the newest, hottest and most intriguing stories, all rated by popularity—the hotter, the better, and the easier to find on the website. Alltopics.com/technology has the bastion of all technological news, as the website continues to search the net for popular stories about new marvels and discoveries. Whether a reader is a techno wizard, or a gadget lover, Alltopics.com/technology is the best source for all technological articles, videos and images.
The Technology section has all the current tech news, great deals and articles in one location, all gathered from thousands of online sources, including Facebook, Twitter and GooglePlus; the wizards at Alltopics.com rate which article has the most "likes" and is catching on with the public—only then it has a place of honor on Alltopics.com. Alltopics.com/technology has the best and the latest media material, all ready to deal a hot hand of insider's knowledge.
Technology becomes a vital category on Alltopics.com. All the reader has to do is log in to the website under 'Technology' to find the abundance of articles and breaking news. How did Chinese hackers breach U.S. security, and what does that mean to the country? How does the self-destructive function of an iphone work? Why is Microsoft selling Xbox360? And why did the FedEx man throw his computer over a fence? The answers to these and many more technological questions are waiting to be revealed on Alltopics.com/technology.
Alltopics.com has its prime time right now. The website is a revelation, an astonishing composite news and information site that offers the best news in Technology, along with every other subject possible, with the most popular postings. Alltopics.com/technology has top scoops in the world of Technology and together with the new design, it makes Alltopics.com the perfect place for an everyday news search.
# # #