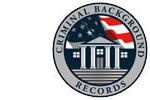 Failure to conduct a criminal records search in an appropriate and reasonable manner, as outlined in the April 25, 2012 EEOC Enforcement Guidance could lead to legal actions
Waltham, MA (PRWEB) May 08, 2012
Partnering with a professional employment background screening company such as CriminalBackgroundRecords.com has significant advantages. Utilizing a proven company employing modern methodology and technology can take the guess work out of pre-employment background screening. Not only does CriminalBackgroundRecords.com offer a safe, secure, and simple-to-use portal to provide and retrieve all data required for a screening transaction but their knowledgeable staff will keep clients up-to-date and informed with an ever evolving legal environment.
On April 25, 2012 the Equal Employment Opportunity Commission (EEOC) released Enforcement Guidance pertaining to "Consideration of Arrest and Conviction Records in Employment Decisions Under Title VII of the Civil Rights Act of 1964."
The Guidance document covers hiring and the use of criminal history as part of the background vetting process and provides a clear starting point in the introduction to the Enforcement Guidance.
"In the last twenty years, there has been a significant increase in the number of Americans who have had contact with the criminal justice system and, concomitantly, a major increase in the number of people with criminal records in the working-age population. In 1991, only 1.8% of the adult population had served time in prison. After ten years, in 2001, the percentage rose to 2.7% (1 in 37 adults). By the end of 2007, 3.2% of all adults in the United States (1 in every 31) were under some form of correctional control involving probation, parole, prison, or jail. The Department of Justice's Bureau of Justice Statistics (DOJ/BJS) has concluded that, if incarceration rates do not decrease, approximately 6.6% of all persons born in the United States in 2001 will serve time in state or federal prison during their lifetimes." (http://www.eeoc.gov/laws/guidance/arrest_conviction.cfm)
In the text of the introduction, the EEOC Enforcement Guidance clearly defines the potential employment impact of incarceration on various races, specifically Caucasian, Hispanic, and African-American, and, subsequently, advises: "The Commission intends this document for use by employers considering the use of criminal records in their selection and retention processes; by individuals who suspect that they have been denied jobs or promotions, or have been discharged because of their criminal records; and by EEOC staff who are investigating discrimination charges involving the use of criminal records in employment decisions." The purpose of the report is very clear in outlining how background screening, specifically with the use of criminal records searches, must not be used as a means of discrimination of any kind. Failure to conduct a criminal records search in an appropriate and reasonable manner, as outlined in the April 25, 2012 EEOC Enforcement Guidance could lead to legal actions.
CriminalBackgroundRecords.com has the knowledge and understanding specific to a particular state or county the level at which new Enforcement Guidance will affect the "selection and retention process." Human Resources Departments need to understand the laws in which they operate within, and utilizing a company such as CriminalBackgroundRecords.com can greatly assist in understanding those laws as well and minimize potential risk.
It is also important to note that CriminalBackgroundRecords.com can assist individuals expunging criminal records. Expunging records is a relatively simple process that the professionals at CriminalBackgroundRecords.com can assist one with.
In a work environment where Human Resources Department's are overwhelmed, short of time and budget, and need control of the employment screening process, utilizing a third-party is the smart move. As the legalities of background screening continue to evolve and become increasingly complicated, a third-party specializing in background screening will provide the information needed to stay current and compliant.
CriminalBackgroundRecords.com provides significant advantage to businesses and organizations:

A full line of background screening products with access to current information drawn from County Court researchers as well as up-to-date databases.
Familiarity and compliance with today's variety of legislation that mandates the activities of the background screening industry. CriminalBackgroundRecords.com operates under full compliance of the Fair Credit Reporting Act.
http://www.ftc.gov/os/statutes/031224fcra.pdf

CriminalBackgroundRecords.com provides reports and other documents, such as employee release forms, that are in full compliance to applicable laws, to its customers.
Helps protect against negligent hiring liability.
Provides a safe and secure on-line portal that allows clients to access information 24/7.
CriminalBackgroundRecords.com has been working with companies and organizations for over ten years, assisting them in a wide variety of screening requirements. They know the intricacies of the industry and help customers remain compliant. Additionally, CriminalBackgroundRecords.com can assist with issues that arise in pre-employment, such as removing criminal records due to a judge ordered expungement request.
Contact CriminalBackgroundRecords.com today to help get you started with all your background screening requirements. Utilize their knowledge and capabilities to create a safe and secure work environment. Go deeper than a single county criminal record search. Go all the way with CriminalBackgroundRecords.com.
About CriminalBackgroundRecords.com
CriminalBackgroundRecords.com is an Information Enterprises, Inc. Solution and is a national background checking site that specializes in criminal background checks. The site has been providing background checks to employers, schools, universities, landlords, individuals and other entities for over a decade and has active members in all 50-US States. Individual products consist of criminal background checks including county, state and national background checks, Social Security number validation, address history traces, Federal court searches, driving records and professional verifications. Visit them online at: http://www.CriminalBackgroundRecords.com.
If you would like to work with a sales representative to setup a monthly billing account, get discounted pricing and gain access to various background checks send an email to bd(at)infoeinc(dot)com and a representative will contact you.