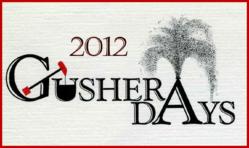 Mow Town Day will be May 19 in Oil City, Louisiana - The Hon. Chip Dickey, Mayor.
Northbrook, IL (PRWEB) May 08, 2012
On Your Mark, Get Set, Mow will be the call as the STA-BIL Gusher Days Mow Down Show Down rolls into Oil City, Louisiana for Gusher Days, Saturday, May 19, 2012, the third stop on the 20th Anniversary STA-BIL® Lawn & Garden Mower Racing Series, proving that Americans can mix friendly competition with too much free time.
The STA-BIL® Gusher Days Mow Down Show Down will take place at Highway 530, Allen Street, Oil City, Louisiana. Racing is at 11:00 am and 4:00 pm, with free admission. Racers compete for points, trophies and bragging rights. There are no cash prizes and a sense of humor is not required, but strongly encouraged.
"We're ready to mow," said Chip Dickey, Mayor of Oil City. "Gusher Days has hosted lawn mower racing for several years, and we're excited to bring in a STA-BIL® National Race Day for the first time. Racers from local Louisiana, Alabama, Arkansas, Kansas and Texas are expected and it's going to be a lot of fun."
To mark this "mowmentous" occasion, Mayor Dickey will declare May 19 as "Mow Town Day in Oil City" to recognize that lawn mower racing turns a weekend chore into a competitive sport and to celebrate the 20th Anniversary of the U.S. Lawn Mower Racing Association (USLMRA), the nation's oldest and largest lawn mower racing sanctioning body.
Sponsored by STA-BIL®, America's top selling fuel stabilizer, and founded on April 1, 1992, the USLMRA sanctions and presents organized lawn mower racing across America including the 20-race STA-BIL® Lawn and Garden Mower Racing Series and a network of 50 Local Chapters and Affiliated Clubs hosting more than 140 sanctioned races nationwide every year. STA-BIL® lawn mower racers compete in 11 classes at speeds up to 60 mph with all cutting blades removed from Junior and IMOW to Super Modified. The annual STA-BIL® Keeps Gas Fresh Finals National Championship is televised on Fox Sports Net "Race Freaks." USLMRA sponsors include STA-BIL® Fuel Stabilizer, HEET® Gas-Line Antifreeze & Water Remover, Start Your Engines!® Fuel System Revitalizer, 104+® Octane Boost, America's First Octane Boost, DieselPower!® Diesel Additives, ALUMASEAL® Radiator Stop Leak,
NO LEAK® Engine, Transmission and Power Steering Treatments, K&N Filters and Gnomefrenzy.com. For mow info please visit http://www.letsmow.com.
About Gusher Days:
Gusher Days presents a unique opportunity for Oil City and the surrounding communities in northern Caddo Parish, Louisiana to come together and celebrate their unique oil industry heritage. Long before "Dollar Stores" dotted Highway 1 North of Shreveport and the I-49 corridor, Oil City was a vital, business oriented town full of invigorated, faith-based people eager to take advantage of oil business opportunities here. Thriving shops and stores lined Land Avenue downtown, and parking spaces were at a premium on Saturday nights. Gusher Days celebrates this vital piece of history and strives to continue the cherished tradition of planning for the future, respecting the past, and bringing the best to community. The first annual Gusher Day was held on April 26th, 1980. Events include parades, marching bands, antique auto show, skydivers, law enforcement and safety vehicles. Gusher Days has evolved into a series of vital community events and local sponsorships with the cooperation of the town of Oil City and a group of dedicated volunteer committee members
About USLMRA Sponsor Gold Eagle Co., makers of STA-BIL Fuel Stabilizer:
For 80 years, Gold Eagle® Co. has been an industry pioneer in the production and distribution of aftermarket fluids and additives, creating products that help preserve, protect and enhance the performance of engines everywhere. Gold Eagle® Co is a leader in the product development, manufacturing, marketing, and distribution of branded engine performance and maintenance chemicals. Privately held and headquartered in Chicago, Gold Eagle Co. is the manufacturer of leading brands, including STA-BIL® Fuel Stabilizer, HEET® Gas-Line Antifreeze, NO-LEAK® Treatments, 104+® Octane Boost, Start Your Engines® and DieselPower!® Diesel Additives. To view a complete line of Gold Eagle products or learn more about the Company, please visit http://www.goldeagle.com.
2012 STA-BIL Lawn & Garden Mower Racing Series & US Open Schedule
Feb 18-19, Florida State Fair, Tampa, FL
April 28, Windy Hill Speedway, McDonough, GA
May 19, Gusher Days, Oil City, LA
June 2, Cure Mower Cancer Open, Superior, WI
June 9, Lions Club, Englewood, TN
July 4-5, 4th of July Festival, Estacada, OR
July 21-22, Huntington's Disease Race For Research, Sparta, MI
July 28-29, River Bottom Raceway, Carlisle, IA
August 3-4, Bowles Farms, Clements, MD
August 11-12, U.S. Open V-Twin Shootout, Vestaburg Speedway, Vestaburg, MI
August 18, Westmoreland Fair, Greensburg, PA, Greensburg, PA
Sept. 1, STA-BIL Keeps Gas Fresh Finals, Delaware, OH
Sept. 2, U.S. Open Finals, Delaware, OH
Nov. 3-4, Sam Rogers U.S. All American Open, Stevenson, AL
For more information visit http://www.letsmow.com or call (847) 272-2120.