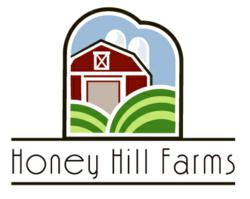 Shops using our product are unique players in their area because they have chosen a different path from the others . . . our shop partners do not want to offer just another "me-too-product" but serve a difference you can taste
Russellville, AR (PRWEB) May 05, 2012
Sugar Creek Foods, a privately-held frozen dessert mix manufacturer that provides frozen yogurt mix for many independently owned and operated end-users throughout the United States, has reached record frozen yogurt sales. It has had shattering 70% growth 1st qtr. 2012 vs. 2011, just after a record 73% growth the previous year. Sugar Creek, a pioneer in using bulky flavorings such as fruit purees, cookies, flavor droplets, and nuts in its Honey Hill Farms' frozen soft-serve yogurt products, is incredibly excited about all of the growth that their frozen yogurt shop partners have experienced.
Scott Van Horn, President and partner said, "We do not want to be the biggest frozen yogurt manufacturer, but want to be the best at what we do. Our products are very unique for the soft-serve and self-serve frozen yogurt industry. We are constantly testing and designing products for our customers that will separate their shops from all others." Bud Gunter, VP Sales and partner added, "We are not prospecting every frozen yogurt shop up and down the street, we invite new and existing yogurt shops for a Yogologist Day at our plant. This is not a crowded classroom environment, but a one-on-one seminar that explores our products and the industry - all at no cost and no obligation to the guest. Each visitor learns about yogurt shop operation and start-up information including trends, equipment, product handling, marketing (social POS media and in-store merchandising), sampling, and much more."
Van Horn and Gunter both are grateful to all their shop partners and are thrilled about their growth in the market- place. "Shops using our product are unique players in their area because they have chosen a different path from the others . . . our shop partners do not want to offer just another "me-too-product" but serve a difference you can taste. Our process of adding unique bulky flavors and fruit purees, like those you would find in a traditional hard-pack ice cream, is a challenge to reproduce in a soft-serve product that has to run through a soft-serve machine and difficult for most manufacturers," stated Van Horn. "We believe it's our unique flavors that drive repeat business into our partners' shops," commented Gunter. Sugar Creek is currently testing many indulgent frozen soft-serve yogurt flavors, using the same type bulky flavoring system to round out their current seasonal flavoring offerings. New and exciting flavor selections are the key to success in the self-serve frozen yogurt shop business, and Sugar Creek plans to continue to be on the cutting-edge in frozen yogurt development. Sugar Creek will show 18 of their soft-serve flavors this year at the National Restaurant Show at Chicago's McCormick Place in booth 1478, May 5th – 8th, 2012.
About Sugar Creek Foods International, Inc.
Sugar Creek Foods International, Inc. is a leader in the frozen yogurt and custom frozen soft-serve mix industry. For over 65 years, Sugar Creek has pioneered development, production, and marketing of frozen soft-serve dessert mixes. The company operates a production facility in Russellville, AR, which manufactures its national brand Honey Hill Farms soft-serve frozen yogurt, which is real dairy and contains live active cultures. Sugar Creek offers branded and private label frozen yogurt, ice cream, frozen custard, sorbet, and smoothie mixes. Sugar Creek's end-user customers include frozen yogurt shops, convenience stores, quality restaurants, ice cream shops, custard shops, colleges, foodservice locations, and international chain accounts. http://www.sugarcreekfoodsinc.com http://www.thehoneyhillfarms.com