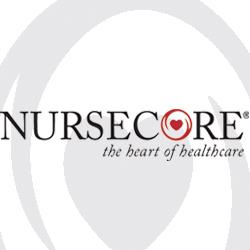 National Nurses Week gives us all a great opportunity to thank these selfless caregivers for all that they do.
Dallas, Texas (PRWEB) May 07, 2012
NurseCore, a leader in the medical staffing and home care services industries, is helping lend a hand to the healthcare specialists and applauding nurses everywhere next week.
NurseCore, the Heart of Healthcare, is saluting its employees and the country's 3.1 million licensed RNs from May 6-12 as part of the annual National Nurses Week celebration.
Every year, National Nurses Week focuses attention on the diverse ways America's 3.1 million registered nurses work to save lives and improve the health of millions of individuals. This year, the American Nurses Association (ANA) has selected "Nurses: Advocating, Leading, Caring" as the theme.
"The millions of nurses in this country couldn't be more deserving of an annual celebration of this magnitude," said NurseCore President and CEO Deborah Lollar. "National Nurses Week gives us all a great opportunity to thank these selfless caregivers for all that they do."
Annually, National Nurses Week begins on May 6, marked as RN Recognition Day, and ends on May 12, the birthday of Florence Nightingale, founder of nursing as a modern profession.
NurseCore invites nurses and caregivers all over to the country to visit NurseCore.com and the company's Facebook page to participate in a number of National Nurses Week promotions and events all next week.
The ANA supports and encourages National Nurses Week recognition programs through state and district nurses associations, other specialty nursing organizations, educational facilities, and independent health care companies and institutions.
In honor of National Nurses Week and RN Recognition Day, registered nurses around the country are encouraged to wear the official "RN Pin." The pin can be purchased by calling 1-800-445-0445.
Traditionally, National Nurses Week is devoted to highlighting the diverse ways in which registered nurses, who comprise the largest health care profession, are working to improve health care. From bedside nursing in hospitals and long-term care facilities to the halls of research institutions, state legislatures and Congress, the depth and breadth of the nursing profession is meeting the expanding health care needs of American society.
About NurseCore
Based in Arlington, Texas, NurseCore is committed to exceeding the expectations of its customers, clients and employees through ethical and professional conduct, the provision of compassionate nursing services, and leadership in the medical staffing and home care services industry.
Currently, NurseCore's roster of over 6,000 staff includes nurses and other healthcare professionals with an average of seven-and-one-half years of experience in the industry. NurseCore offices maintain State Licensure, Medicare and Medicaid certifications, as applicable, and also exceed Joint Commission on Accreditation of Healthcare Organizations (JCAHO) standards.
About ANA
ANA, through its state and constituent member associations, advances the nursing profession by fostering high standards of nursing practice, promoting economic and general welfare, promoting a positive and realistic view of nursing, and lobbying Congress and the regulatory agencies on health care issues affecting nurses and the public.