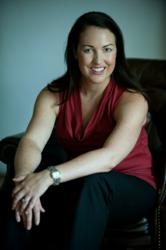 Success is about doing the RIGHT things over and over – not chasing the next big idea.
Minneapolis, MN (PRWEB) May 07, 2012
Clear Simple Marketing, a boutique-marketing firm based in Minneapolis, MN, is known for helping small business owners become organized, productive and immediately profitable. Today they are announcing their latest tele-seminar designed to teach small business owners how to break out of the feast or famine cycle so many businesses find themselves in, especially during the summer months.
During this live tele-seminar, Clear Simple Marketing owner, Heidi DeCoux, will outline the steps necessary to move beyond feast or famine, and start creating a steady stream of income. According to DeCoux, "For most businesses, there is no holy grail or silver bullet that is going to allow you to break the feast or famine cycle. Success is about doing the RIGHT things over and over – not chasing the next big idea."
In this tele-seminar DeCoux will offer a step-by-step guide that small business owners can implement, and get results from, immediately.
Clear Simple Marketing primarily works with solopreneuers and small business owners who don't always have large marketing budgets. DeCoux is committed to offering the training and support to help those who wish to do everything themselves, while also offering a comprehensive range of marketing services, for those clients who don't want to, or are not capable of doing it on their own.
"I am new to the online world of marketing, and am grateful to have Heidi in my corner." says Licensed Therapist and Relationship Coach, Monika Hoyt. "With her help I have honed my business concept and services, created a website I am proud of, and begun an exciting online marketing plan. She has saved me countless hours trying to figure it out on my own and making the same mistakes many solopreneuers face when starting out."
"I am a business owner too" says DeCoux, "and when I was just getting started I spent thousands of dollars on marketing strategies and campaigns that did not even pay for themselves, let alone generate a profit. I know how frustrating it can be when you find yourself in the cycle of feast or famine. That's why I created this tele-seminar, and am offering it for free, to help other small business owners break the cycle once and for all and become wildly successful!"
This tele-seminar is being held on Thursday May 10, 2012 at 11am PST| 12pm MST | 1pm CST | 2pm EST. The tele-seminar is offered free of charge. Participants can find out more and register here. This is a live tele-seminar, however it will be recorded, and the recording will be made available for those that register, even if they do not attend.
To learn more and read the story of how Clear Simple Marketing came to be, go to: http://clearsimplemarketing.com/aboutus