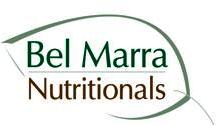 Dr. Victor Marchione says, "another method used by the researchers to determine the actual amount of brain foods consumed by the study participants was to determine the actual levels of polyphenols excreted in the urine."
Toronto, ON (PRWEB) May 07, 2012
Bel Marra Health, well known for offering high-quality, specially formulated vitamins and nutritional supplements, is commenting on a recent study showing consumption of berries can benefit brain health.
According to a study published in the Journal of Alzheimer's Disease, eating certain fruits resulted in an improvement in the mental performance of a group of study participants.
The study, which isn't the first of its kind, consisted of approximately 447 elderly adults within the age range of 55 to 80 years old. The study participants were also classified to possess at least three risks for developing cardiovascular disease.
The results of the study showed that the study participants who consumed brain foods rich in polyphenols, which are plant-derived chemicals that commonly present in berries, fruits, and nuts, presented better memory at the end of the study period.
Dr. Victor Marchione, Spokesperson for Bel Marra Health says, "another method used by the researchers to determine the actual amount of brain foods consumed by the study participants was to determine the actual levels of polyphenols excreted in the urine."
Polyphenols in consumed brain foods are eventually removed from the body through the urine, especially when these are conjugated with other molecules such as fatty acids and cholesterol.
CEO of Bel Marra Health Jim Chiang chimed in on the study saying, "aside from berries, polyphenols are also present in wine since these are derived from grapes and other classes of berries.
This research study showed that bioactive compounds such as polyphenols could be naturally derived from berries, wine, and walnuts, thus serving as brain foods to support memory and cognitive functioning of the brain during aging.
(SOURCE: "Annals of Neurology", Dietary intakes of berries and flavonoids in relation to cognitive decline, April 2012)
Bel Marra Health, the maker of Smart Pill, offers high-quality vitamins and nutritional supplements in formulations designed to address specific health concerns. All ingredients are backed with scientific evidence. Every product is tested for safety, quality, and purity at every stage of the manufacturing process. Furthermore, Bel Marra Health products are produced only in Health Canada approved facilities, going that extra mile to ensure our health conscious customers are getting top quality products. For more information on Bel Marra Health visit http://www.belmarrahealth.com or call 1-866-531-0466.
Bel Marra Health, Inc.
100-7000 Pine Valley
Woodbridge, ON L4L 4Y8
pr(at)belmarrahealth(dot)com
866-531-0466
http://www.belmarrahealth.com